May 5, 2018
The works are under way at Н-09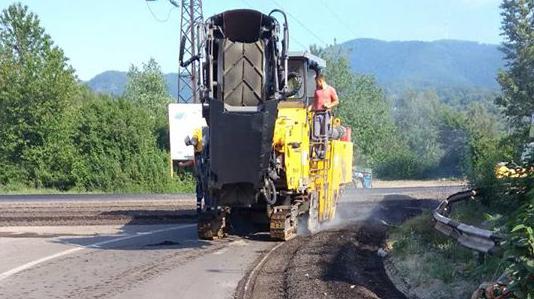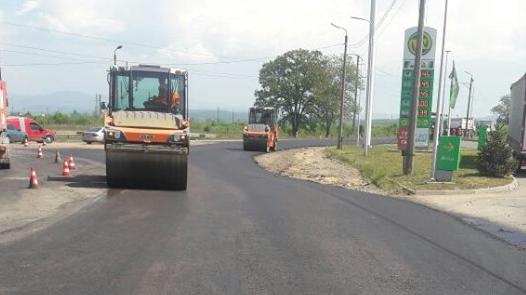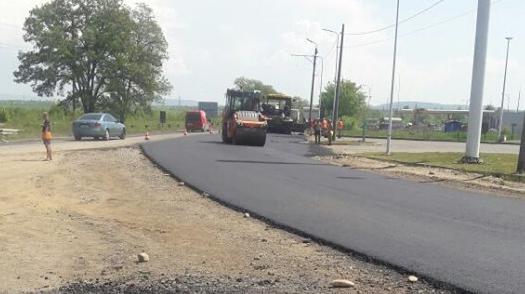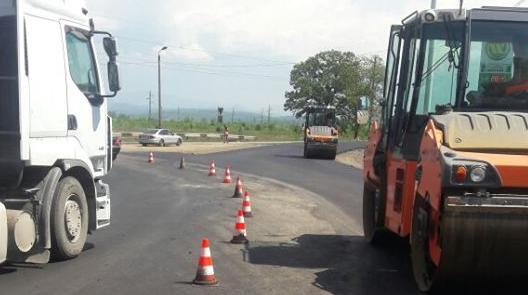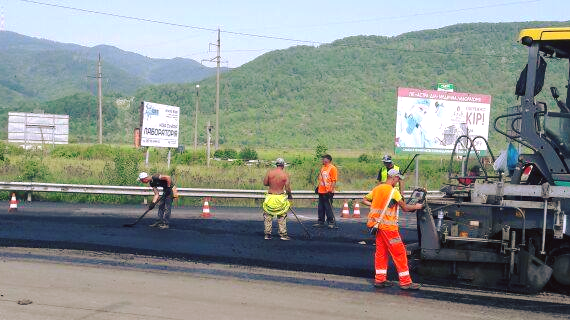 We're now in Transcarpathia. Day by day, the road passing through town of Khust, Н-09, is changing. The seven-kilometer section is already covered with bottom layer of asphalt concrete. We're working 24/7.
We're close to completion of milling on this site. Now "PBS" loosens the road surface of the intercharge at the entrance to Khust - it will have kerbstones and center pavement in gray, black and red.
"We want to add some colors to gray patette of roads. We have a similar intercharge completed in Markivtsy, Tysmenytsya district. Something like that will be done at the two entrances to Khust. This time we'll add a different, brighter tile of red", - says Andriy Matiaschuk, head of the Transcarpathian office of "PBS" Ltd.