June 25, 2018
Victoriv village: the main road is being repaired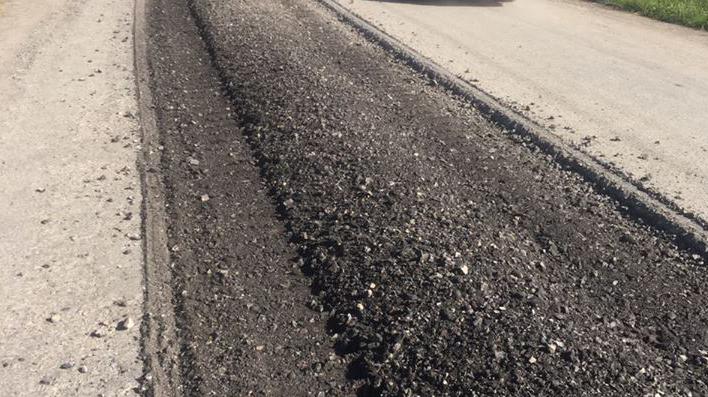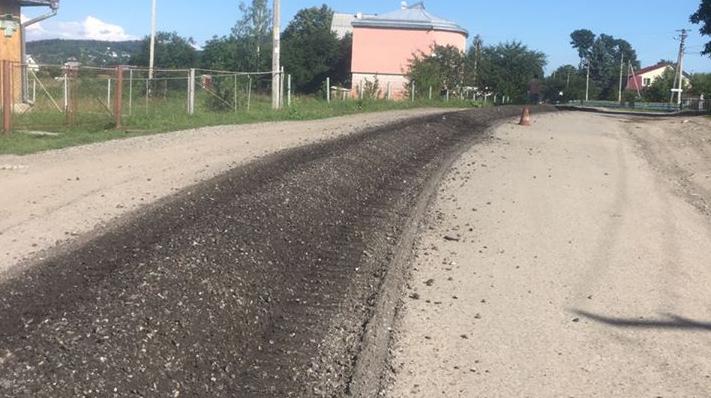 In Victoriv, repair works are in full swing. Right now "PBS" brigades repair the road in the village itself. At the entrance, where the old surface material is already molded, the base layer is being applied with a special mixture.
"Today we started with the cold recycling regeneration. We have plans to complete about a kilometer today", - says Volodymyr Bigar, the foreman person of "PBS". Until recently, the road to the village of Victoriv was just bypassed by drivers. Due to deep pits and fissures it was extremely difficult to pass here. Тow the traffic has become more intensive, although the works are not completed yet.
"Good roads are not luxury things, but the requirements of modern time. Such routes must lead to each village of the region. I am working hard to ensure that roads in Kalush, Rohatyn and Halych District are repaired. And this should be the case throughout Ukraine", says Viktor Shevchenko, peoples deputy of Ukraine.