July 6, 2018
Tatariv village: "PBS" brigades are applying the upper asphalt layer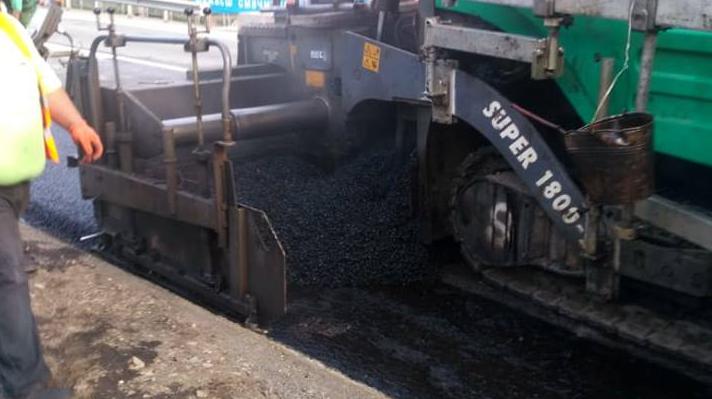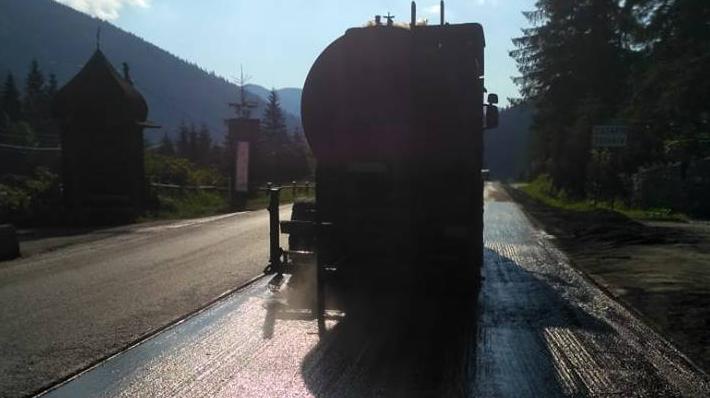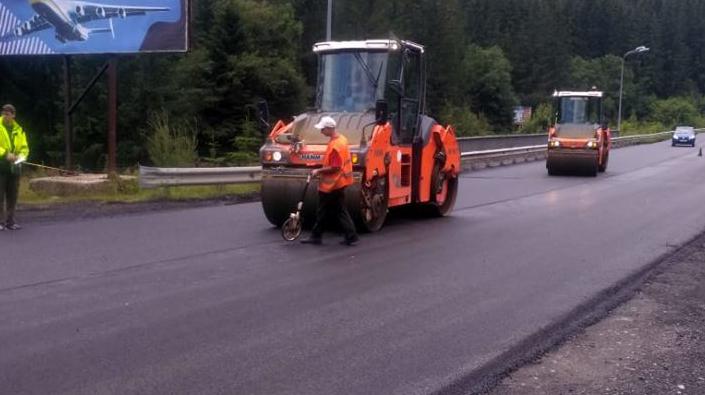 Bukovel road company "PBS" is applying gravel-mastic asphalt concrete on the road Н-09. The works are underway in the village of Tatariv.
"Repairs in Tatariv started last summer. Later, due to insufficient funding, some sections of the road were left having just bottom layer of asphalt concrete. We're now adding the gravel-mastic upper layer. It will further improve the properties of the road and protect the basic layer from water leaks and fissures", - explains Vasyl Matsiuk, production engineer of technical department at "PBS".
The condition of previously repaired areas remained the same, as if we had it right after the repairs. It was some kind of a quality test, once again proving the fact "PBS" are doing the job well.
"Grave-mastic mix will be applied throughout the entire road, up to the town of Deliatyn. This is more than 20 kilometers. Today, the process had to be paused for a bit due to rain. As soon as we see the opportunity to continue, the works will go on. At this moment we're skipping those previously unrepaired areas", - says Vasyl Matsiuk.
Last week there were similar works completed in Transcarpathian region. Upper layer of asphalt concrete was added to the road fragment, leading to Yablunytsia mountain pass.