July 16, 2018
Yasinia - Chorna Tysa: the repairs have started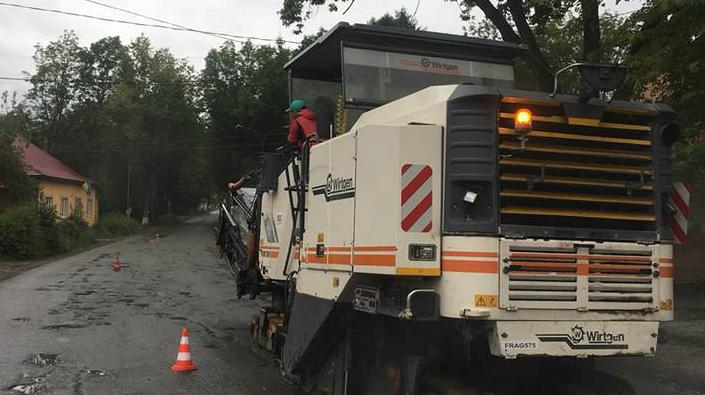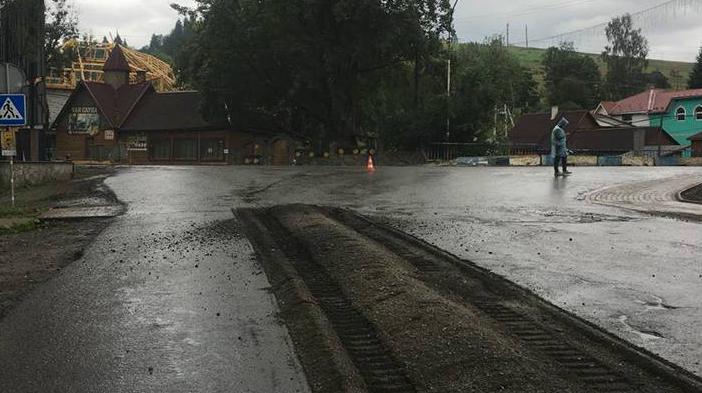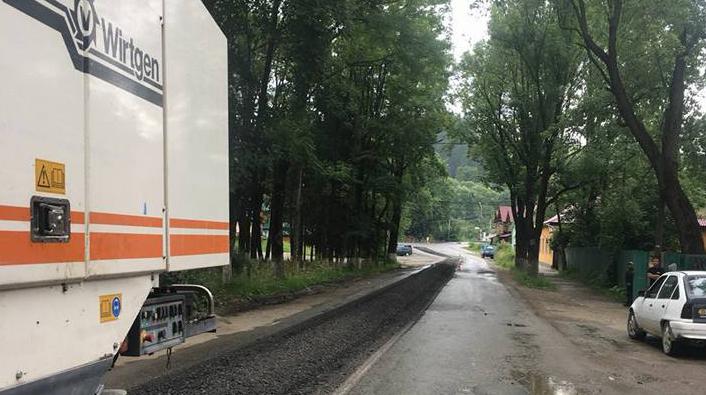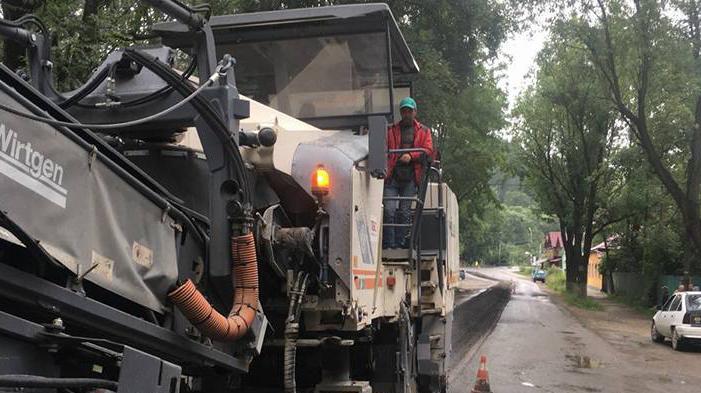 As promised, the "PBS" road company from Bukovel has begun repairing the Yasinia - Chorna Tysa road. Brigades now work in the village of Yasinia, milling is underway of the old road pavement.
"Since the old construct doesn't meet the required standards, we will have to strengthen the old road base. We are using the cold recycling method. The implementation of this advanced technology will drastically prolong the life cycle of the road", - says Oleksandr Avhustovskyi, a road master at "PBS".
For the second day in a row, roadmakers are loosening the old road surface, tomorrow the preparations will start for recycling itself. The brigades will have a tight schedule and work 24h a day, in order to complete the repairs before the upcoming festival in the region". The event will take place on July 22 in the village of Chorna Tysa, promoting local customs and culture.
So far the available funds are enough to repair only 1.5 kilometers of the road. As soon as additional funds are allocated, the works will continue.
As we know the "PBS" are currently involved in parallel repairs, those of the road Berehovo - Badalovo - Vary - Borzhava. The milling of the old road surface is also in progress there. On the initiative of "PBS" engineers, the base of the road will also be strengthened.
By the way, a different repair technology was previously offered by the customer. After the matter was carefully studied, it turned out that the technology was unreliable and had numerous risks involved.