Aug. 14, 2018
Ivano-Frankivsk: 4000 square meters of road have been asphalted overnight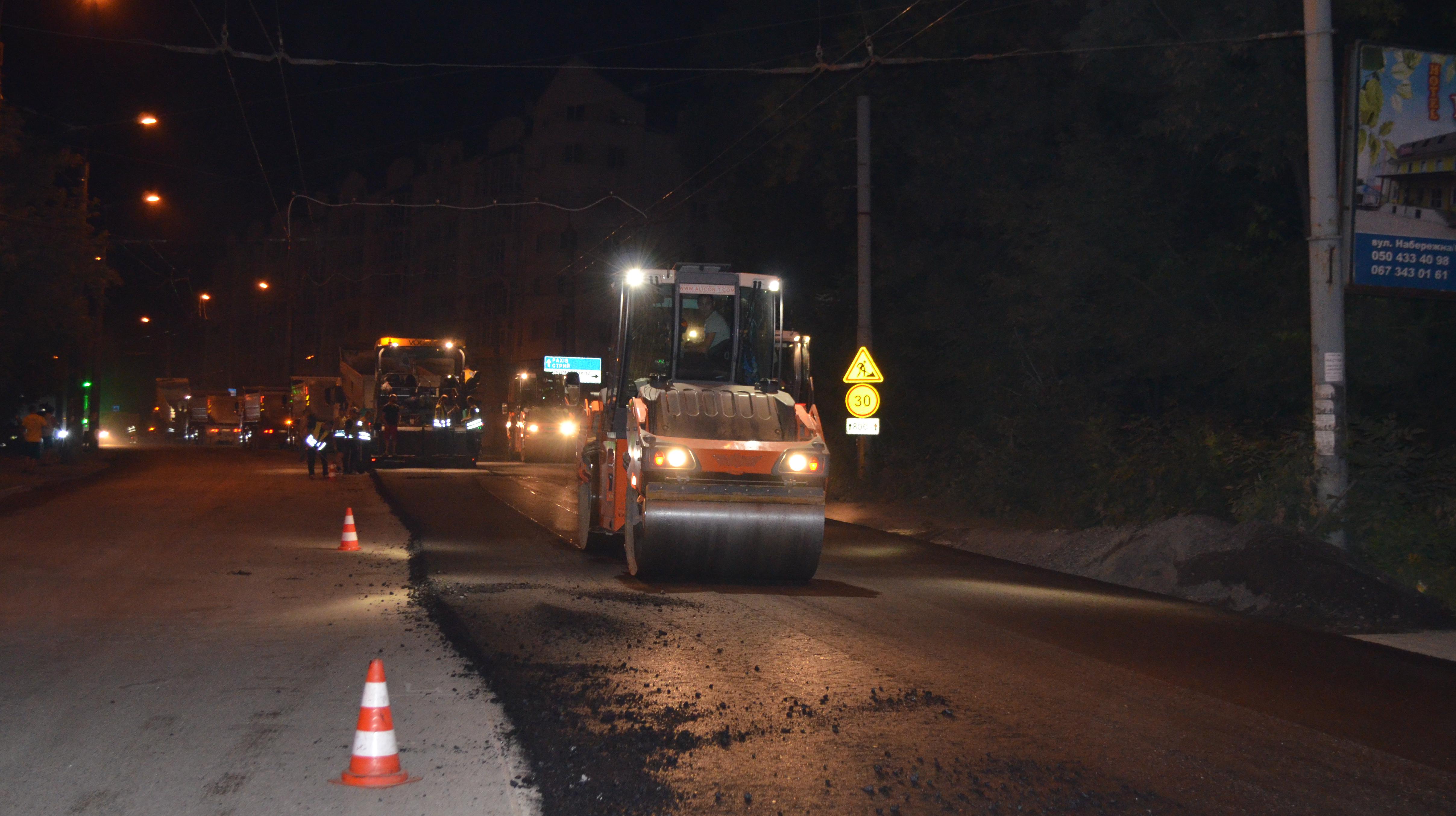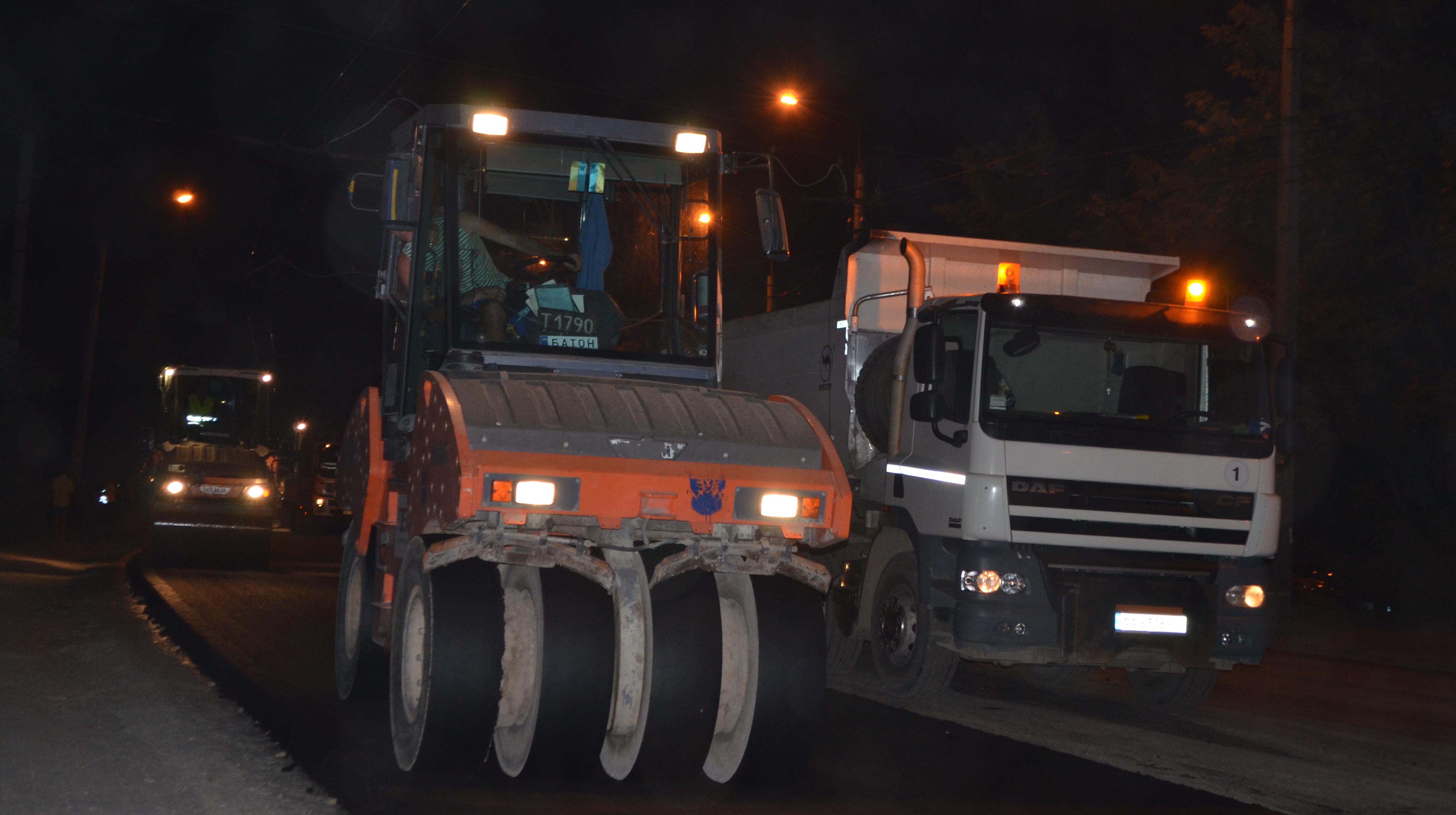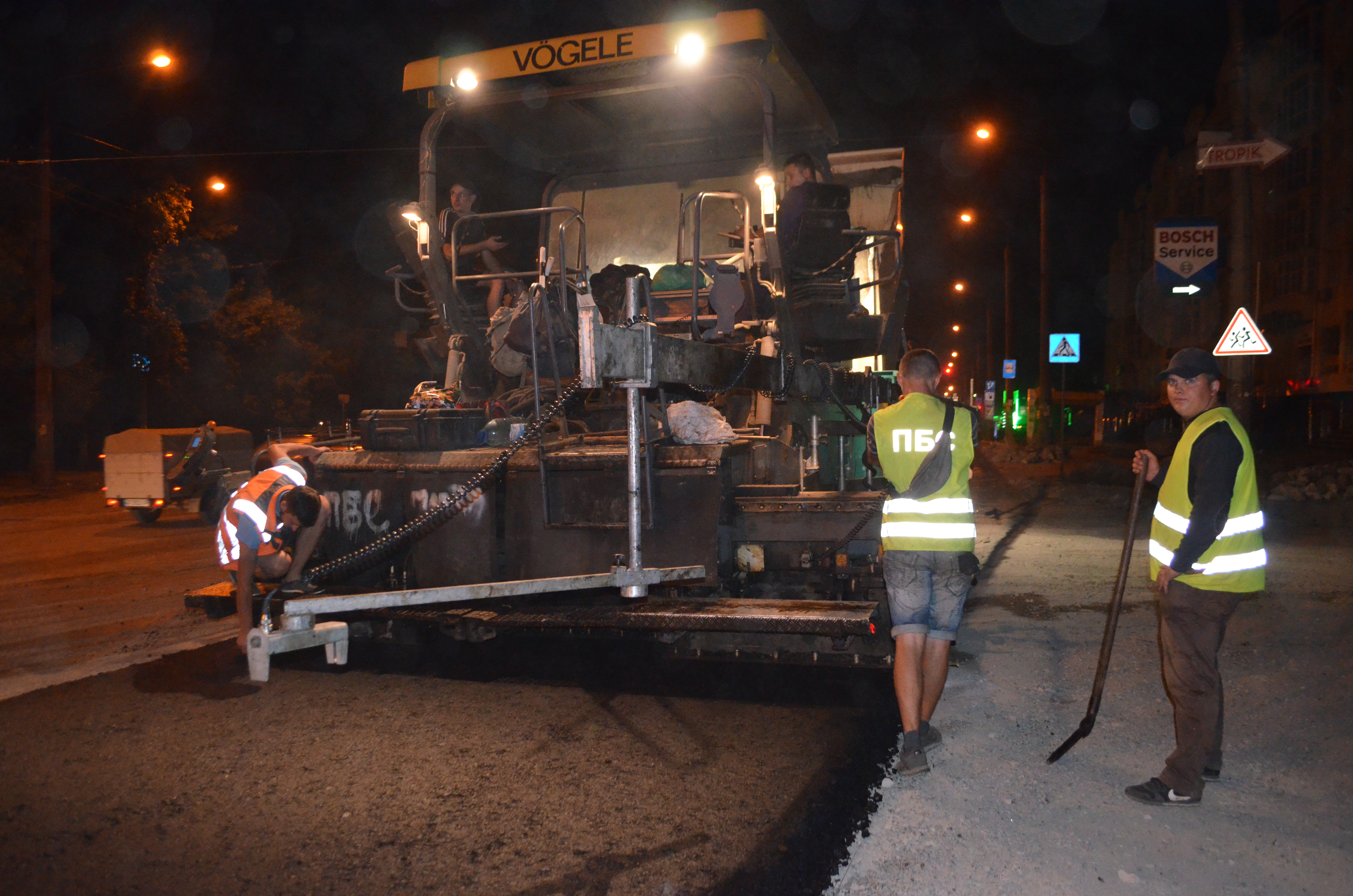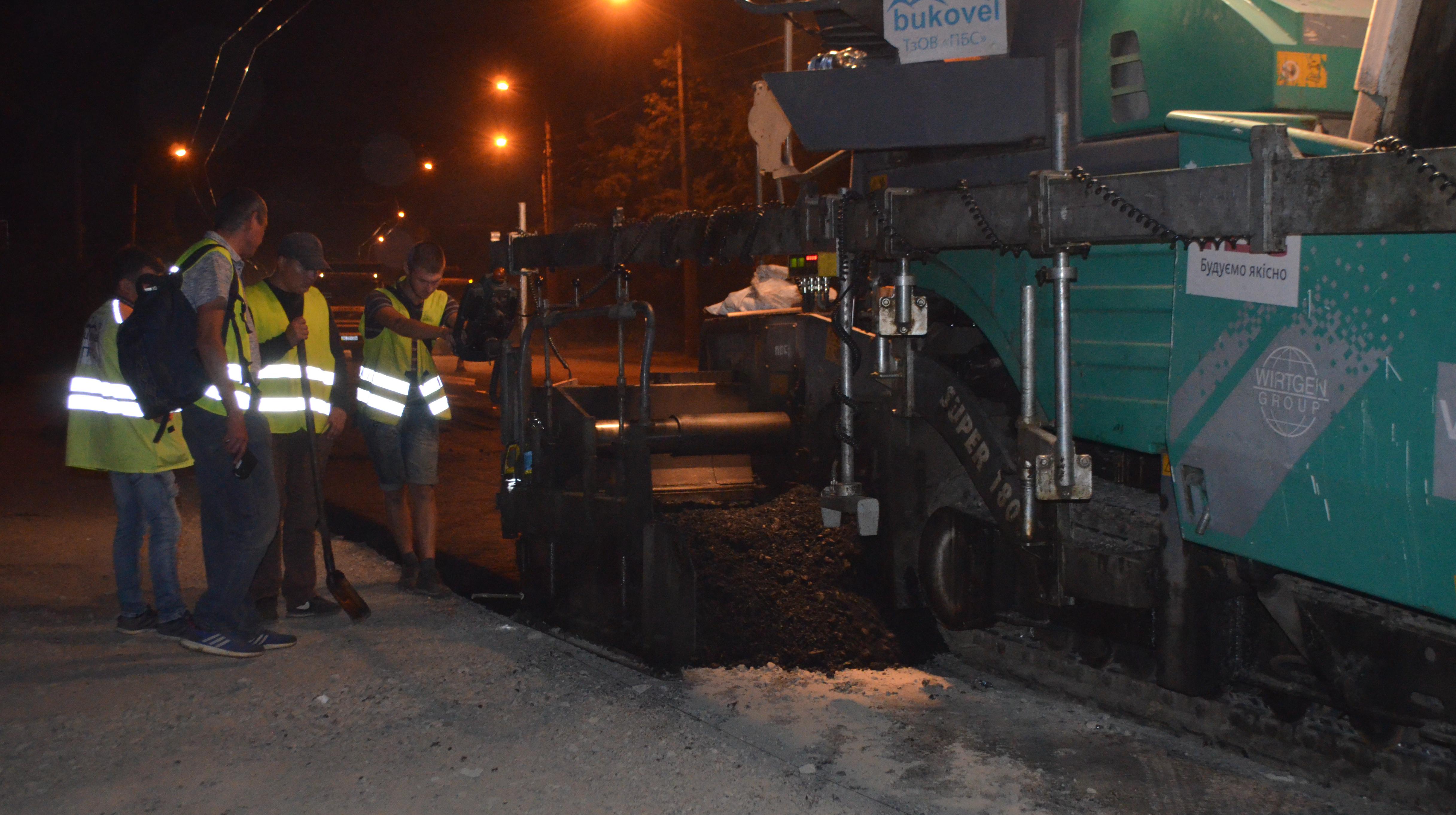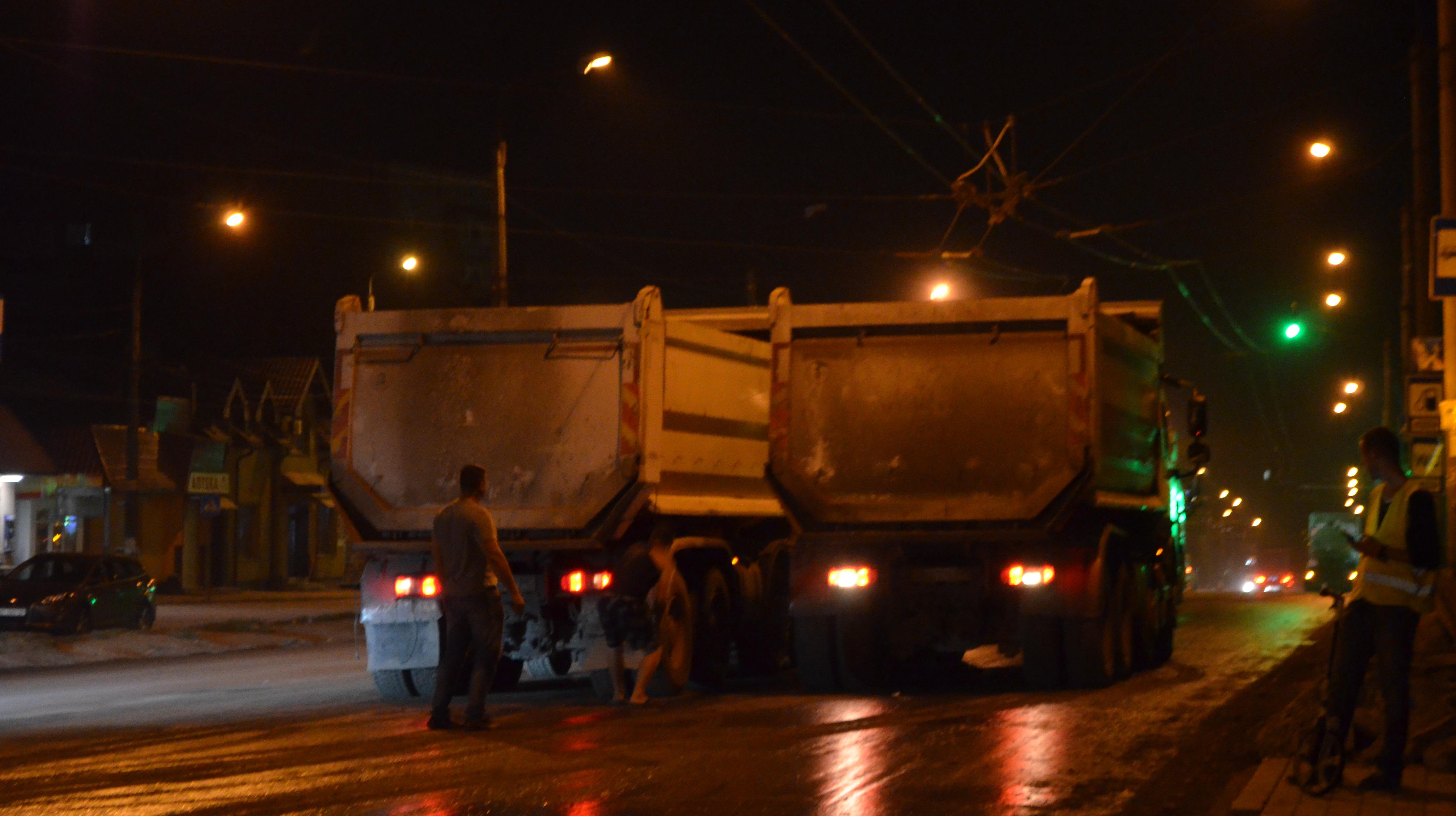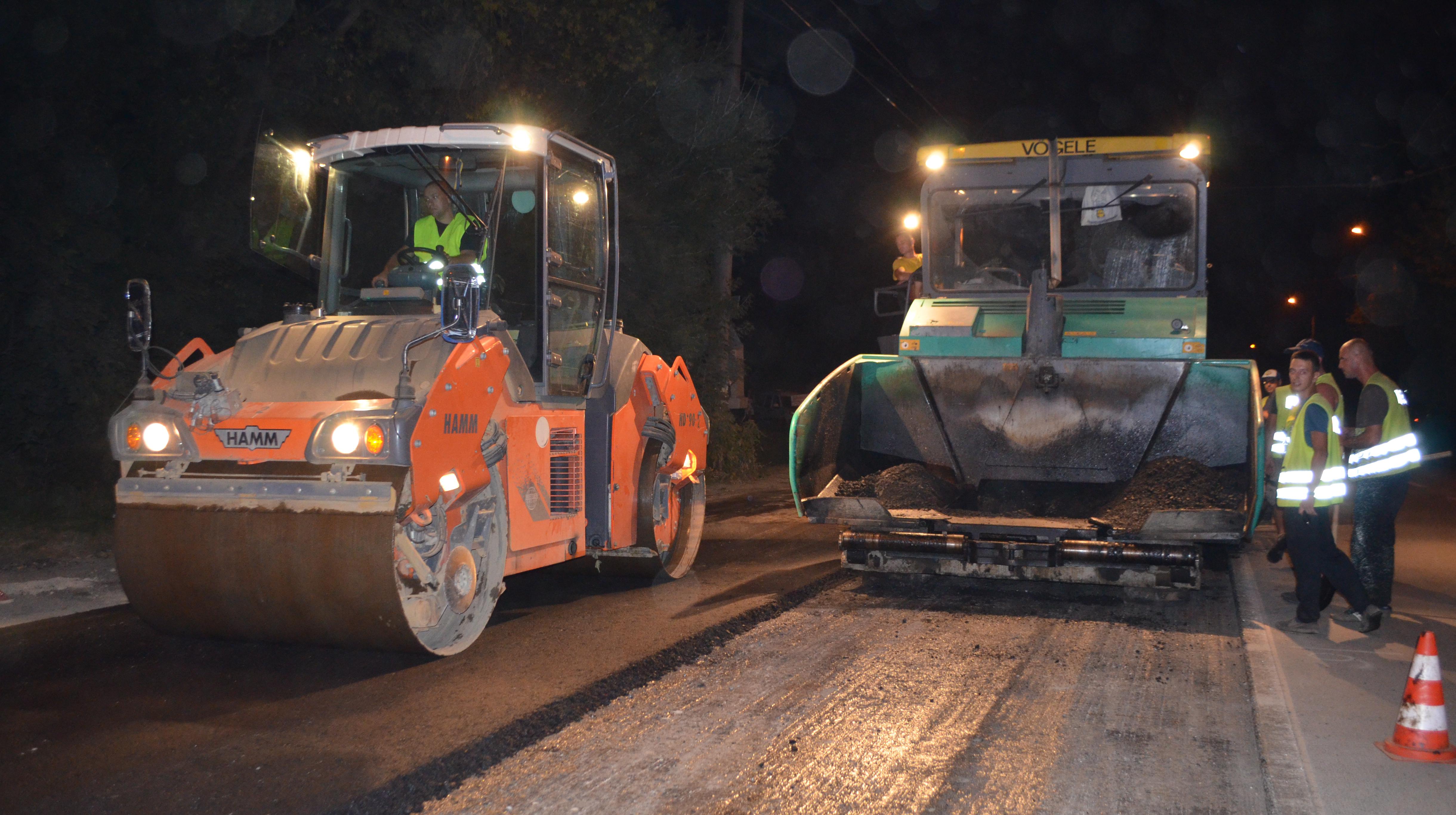 Recently, PBS brigades began asphalting the Halytska street in Ivano-Frankivsk. 4000 square meters of road have been asphalted overnight. This is half the entire object.
"We have two brigades working at the same time. We brought twice more machinery. There are four traffic lanes, in a few hours we completely sewed two", - say the workers of PBS.
Two asphalt pavers are working simultaneously. There are trolleybus power cables along the road. This creates difficulty of delivering materials from the truck for a standard roller unit.
"In order to unload asphalt mass, our supply trucks lift their cargo freights ten meters high. The trolley line here hangs very low, we are risking to break the wire. We're using two asphalt pavers, half the freight is unloaded for one paver, the rest - for another one, placed between the wires. Thus, we haven't damaged anything", - Mykola Serhiychuk, chief engineer of PBS.
On the night of August 15th, the works will continue.