Sept. 13, 2018
PBS road builders are working in Mykulychyn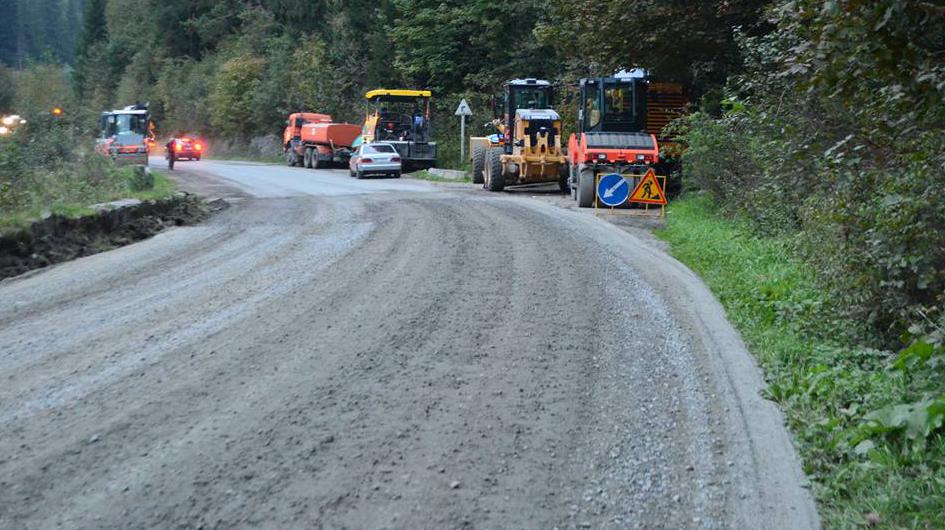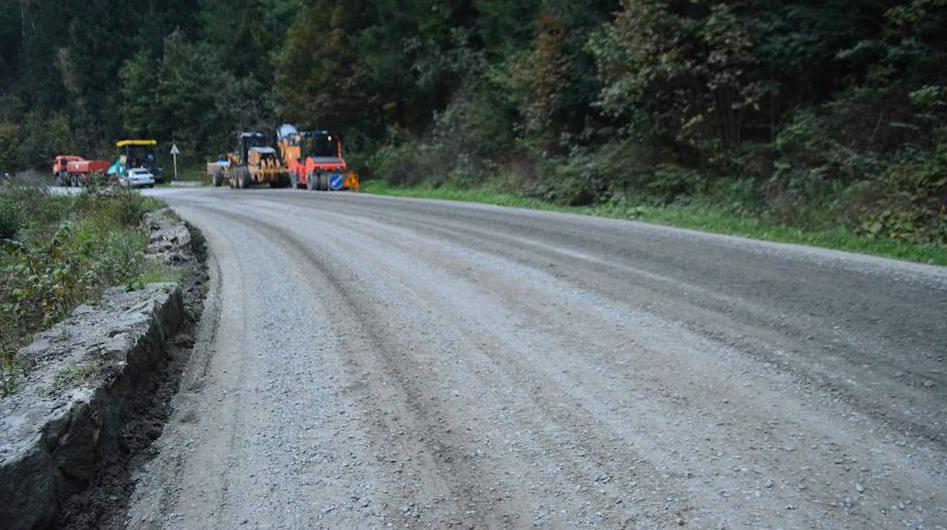 PBS is continuing repairs of the road H-09 in Ivano-Frankivsk region. Currently, a small plot is being repaired in the village of Mykulychyn.
Right now, works are underway on the segment between the cliff and the river Prut.
"The road is rather narrow. Due to unsatisfactory condition of this segment, the working site is quite dangerous. We will repair it as soon as possible, we'll be working 24/7", - PBS road masters.
Last night, PBS brigades were working on loosening up the old road surface, while daily efforts were addressed to the installation of C-7 mixture. The old road base will be reinforced with cold recycling, the machinery is standing ready. Over the upcoming night, the concrete road base will be complete. Shortly after, the upper asphalt concrete layer will be installed.