Sept. 14, 2018
The Kosiv bridge is being repaired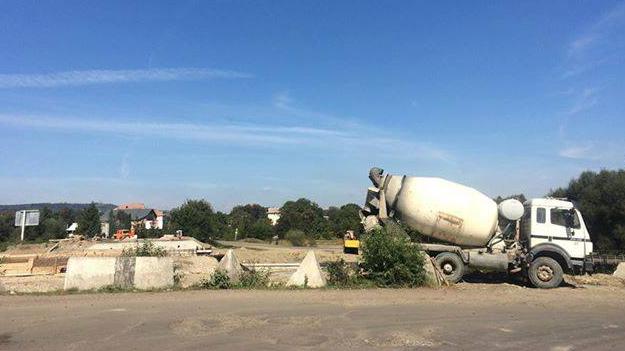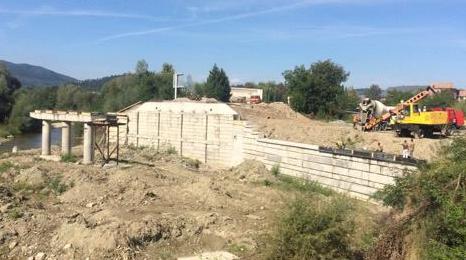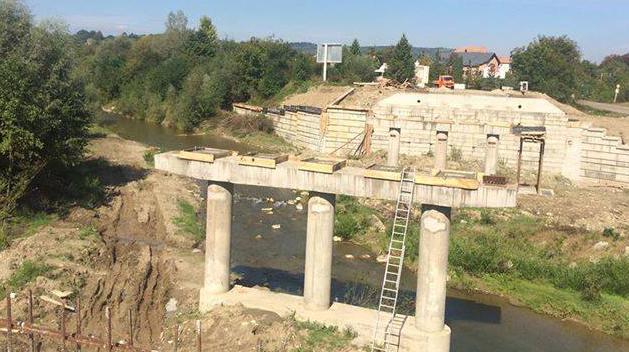 The construction of a new bridge facility in Kosiv is underway. PBS road builders are increasing the tempo. The first stage of the work is now coming to an end.
"The approaches to the bridge have already been complete, supportive walls have been installed, subgirders have been attached. In a few days, we will finalize everything and move on to a new stage of construction", - Yurii Pobihushka, executive director of PBS.
As soon as stage one works are complete, PBS specialists will proceed to the construction of traffic lanes.
After the bridge was destroyed by the flood of Rybnytsia river in 2008, the restoration efforts remained in vain for the next 10 years. Recently, the project was taken by PBS. The construction works started in July 2018.