Sept. 27, 2018
PBS is repairing the road Р-62 in Pidzakharychi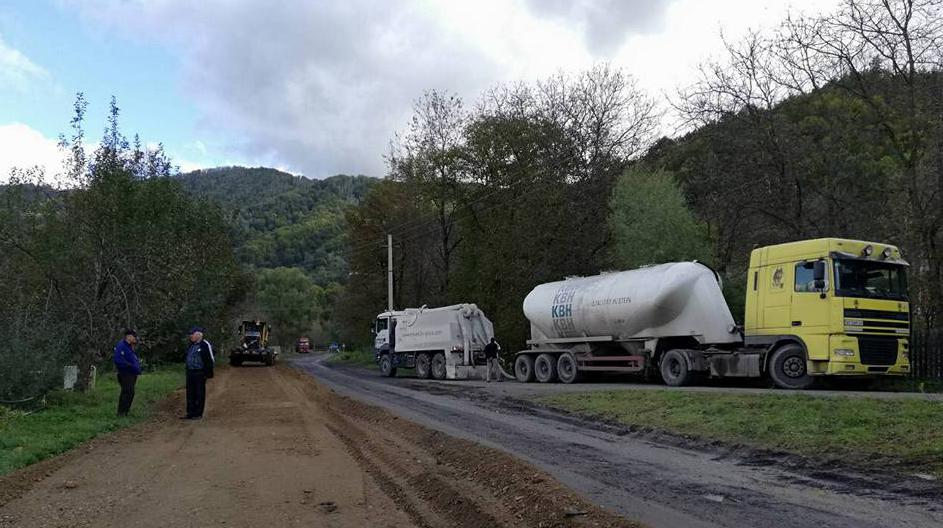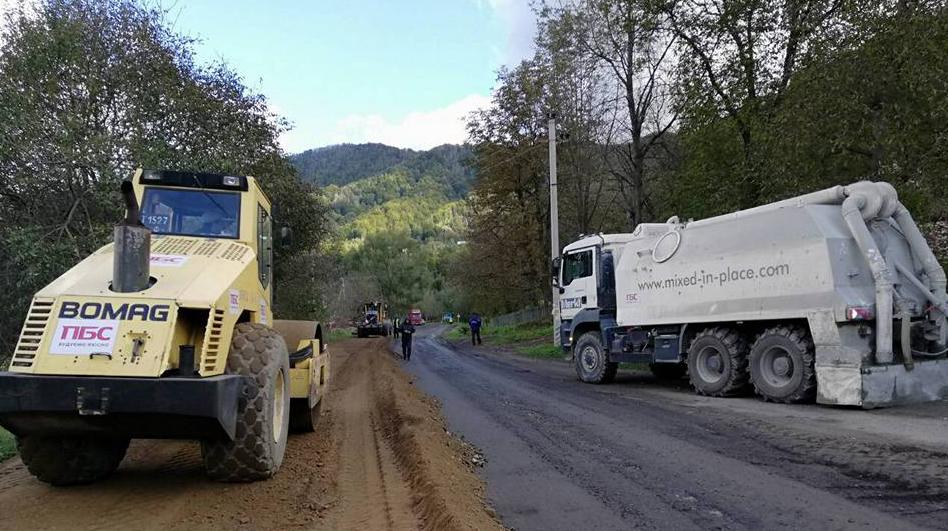 The PBS road company carries out repair of the road P-62 Kryvorivnia - Chernivtsi in the village of Pidzakharychi, Putyl district, Chernivtsi region. The road-builders are strengthening the road base and applying a fresh asphalt-concrete layer.
"The site being repaired is more than two kilometers long. First and foremost, we've improved the drainage capabilities and expanded the road a bit, now we're working on strengthening the road base, using the cold recycling method", - Oleksandr Lastivka, head of Chernivtsi PBS office.
As for the repairs in Velykyi Rozhyn, Kosiv district, and other Ciscarpathian villages, which are in the highest demand of road repairs, the PBS company has managed to eliminate the most dangerous areas, with the means of minor repairs. The company did those repairs at their own expense. The road-builders emphasize: as soon as funds are allocated, everything will be repaired in accordance with quality standards.