Oct. 29, 2018
Road base is being reinforced between Velykyi Rozhyn and Tiudiv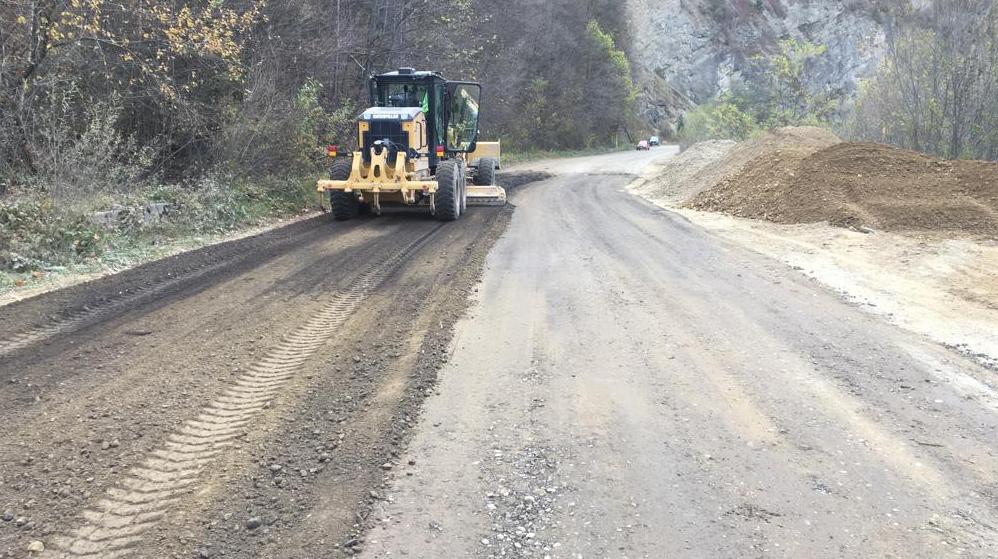 The P-62 road repair project continues. In the area between villages Tiudiv and Velykyi Rozhyn, Kosiv district, PBS employees are putting on gravel-sand mixture.
"We've already cold-milled the old coating, restored the road profile, restored the drainage system. We are now preparing to do the final regeneration: putting on an additional layer of crushed stone and gravel. In addition, 900 meters of the road have been already cold-recycled", - PBS road-builders report.
Last year, the PBS company repaired the Kryvorivnya - Chernivtsi road, not far from Tiudiv. We've managed to connect Ivano-Frankivsk and Chernivtsi regions with a high quality road, during our last-year attempt. Now the repairs continue in the direction of Velykyi Rozhyn. Due to insufficient funding, it is now possible to repair almost 2 kilometers of the road.