Nov. 4, 2018
Asphalting works continue in Velykyi Bychkiv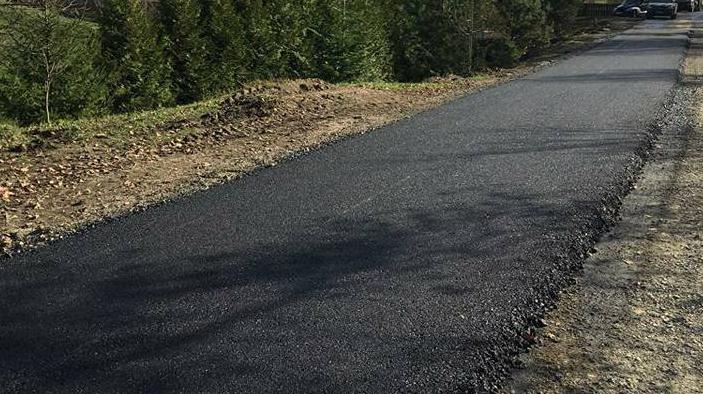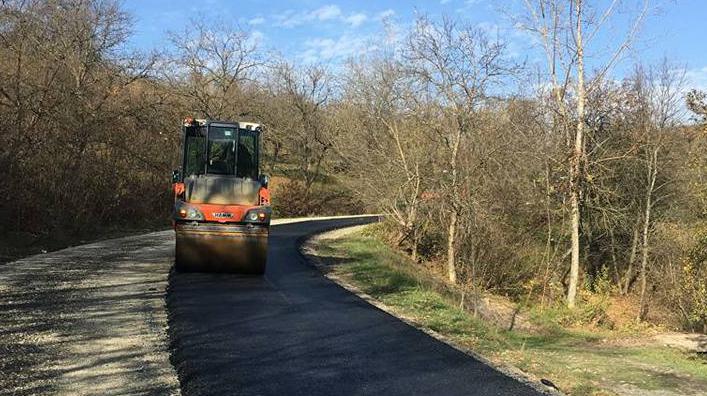 PBS brigades are now working in Rakhiv district's village, Velykyi Bychkiv, in Transcarpathian region.
We're now arranging a coarse-grained asphalt concrete lower leveling layer. According to the project, layer thickness should be different for each given section. On this particular spot we install a 10-centimeter thick leveling layer. It has to be covered by yet another layer of asphalt-concrete.
The road being repaired is О-09-07-02, Velykyi Bychkiv - Vodytsia. According to the tender, 8.6 kilometers of the road are scheduled for repairs. But as always, the available funds are insufficient. Right now we possess money enough to repair several kilometers, starting from Velykyi Bychkiv.