Jan. 3, 2019
Cyclone alert: heavy snowfalls forecast in Subcarpathia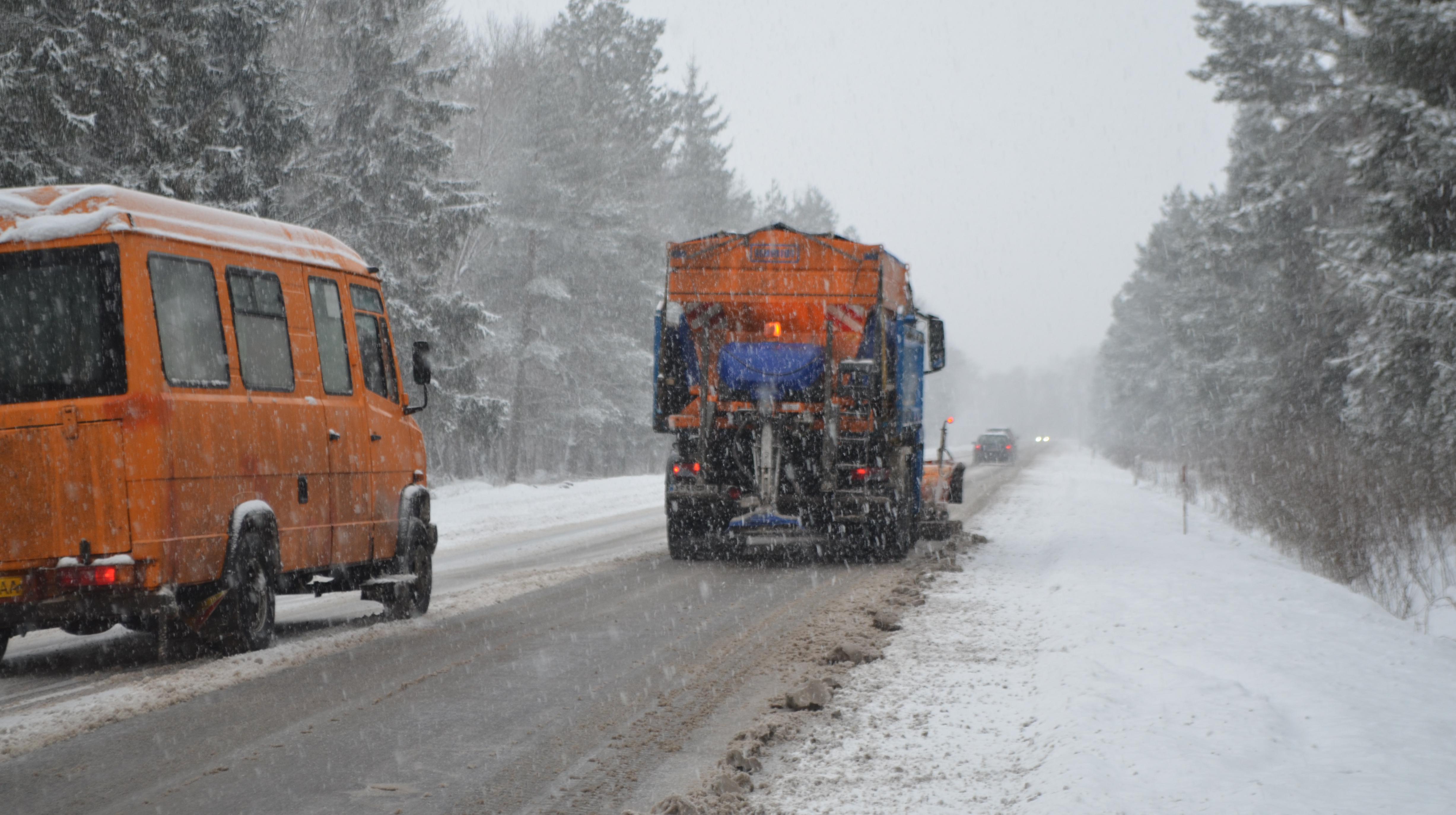 We now have lavish snowfalls here in Subcarpathia! 400 kilometers roads are being maintained by "PBS". The machinery is working since the very night.
"The precipitation began to intensify in the morning. The snow-storm alert is up. The roads we are accountable for, are prepped and ready with salt reagents applied. As soon as reagents enter into action and snow porridge is formed - we will start cleaning it out immediately. The situation on the mountain pass and the Lviv region roads is under control", - "PBS" operation and maintenance department reporting.
We strongly recommend drivers to adhere to traffic regulations. Do not travel long distances and be sure to check the condition of your vehicles before leaving. In addition, we kindly ask drivers of large trucks to wait for bad weather to pass away in order not to create emergency situations.
"There are 39 spots in the region designed for heavy transport parking. On the H-09 national significance road there are eleven. The same nubmer is available on the H-10 road. There are also heavy transport stops along regional importance roads", - the Ivano-Frankivsk region Motorway Service informs.
Here is the complete list of stops capable of hosting heavy trucks:
1) Н-09 Mukacheve-Lviv (km 209+402) Transcarpathian region border, Yablunytsia village
2) Н-09 Mukacheve-Lviv (km 217+900) Bohorodchany district
3) Н-09 Mukacheve-Lviv (km 220+000) Tatariv village
4) Н-09 Mukacheve-Lviv (km 241+000) "Zelenyi Hai" cafe, Yaremche
5) Н-09 Mukacheve-Lviv (km 282+000) "Krynychenka" cafe, Starunia village
6) Н-09 Mukacheve-Lviv (km 285+800) "Dibrobva" restaurant, Dibrova village
7) Н-09 Mukacheve-Lviv (km 302+366) Drahomyrchany village
8) Н-09 Mukacheve-Lviv (km 313+950) Uhryniv auto-market
9) Н-09 Mukacheve-Lviv (km 330+700) Viktoriv village
10) Н-09 Mukacheve-Lviv (km 338+000) Halych
11) Н-09 Mukacheve-Lviv (km 366+900) Koniushky village
12) Н-10 Stryi-Mamalyha (km 23+650 ) Bolekhiv
13) Н-10 Stryi-Mamalyha (km 57+800) Holyn village
14) Н-10 Stryi-Mamalyha (km 73+800) Kalush
15) Н-10 Stryi-Mamalyha (km 75+700) "Charivna Loza" cafe, Vistova village
16) Н-10 Stryi-Mamalyha (km 79+050) Vistova village
17) Н-10 Stryi-Mamalyha (km 113+100) "TIR" parking, Cherniiv village
18) Н-10 Stryi-Mamalyha (km 119+700) Markivtsi village
19) Н-10 Stryi-Mamalyha (km 125+850) Stari Kryvotuly village
20) Н-10 Stryi-Mamalyha (km 166+900) Korolivka village
21) Н-10 Stryi-Mamalyha (km 170+530) Mateivtsi village
22) Н-10 Stryi-Mamalyha (km 194+25) Tulova village
23) Р-20 Sniatyn-Tiaziv (km 0+050) Sniatyn
24) Р-20 Sniatyn-Tiaziv (km 34+500) Oliievo-Korolivka
25) Р-20 Sniatyn-Tiaziv (km 79+350) Klubivtsi village
26) Р-20 Sniatyn-Tiaziv (km 108+050) Tiaziv village
27) Р-24 Tatariv-Kamianets-Podilskyi (km 9+200) Vorokhta
28) Р-24 Tatariv-Kamianets-Podilskyi (km 26+420) Kryvopillia village
29) Р-24 Tatariv-Kamianets-Podilskyi (km 83+150) Pistyn village
30) Р-24 Tatariv-Kamianets-Podilskyi (km 162+500) Horodenka
31) Р-38 Bohorodchany-Huta (km 0+890) Pidhiria village
32) Р-38 Bohorodchany-Huta (km 7+750) Rosilna village
33) Р-21 Dolyna-Khust (km 15+100) Shevchenkove village
34) Р-21 Dolyna-Khust (km 20+800) Shandra village
35) Р-21 Dolyna-Khust (km 30+400) Myslivka village
36) Р-21 Dolyna-Khust (km 41+800) Vyshkiv village