Sept. 20, 2019
Repair process at P-24 Vekhovyna - Vorokhta is gaining momentum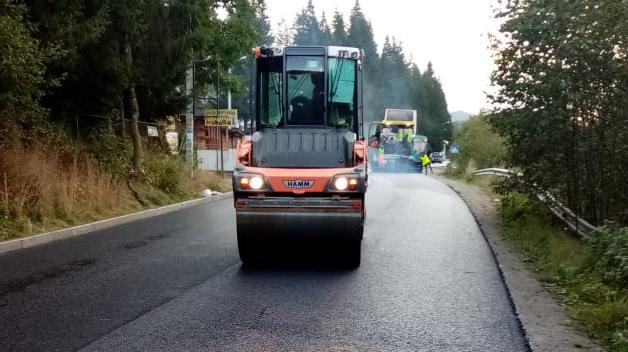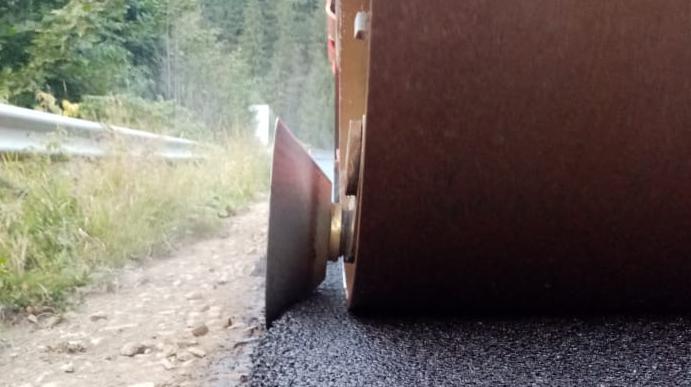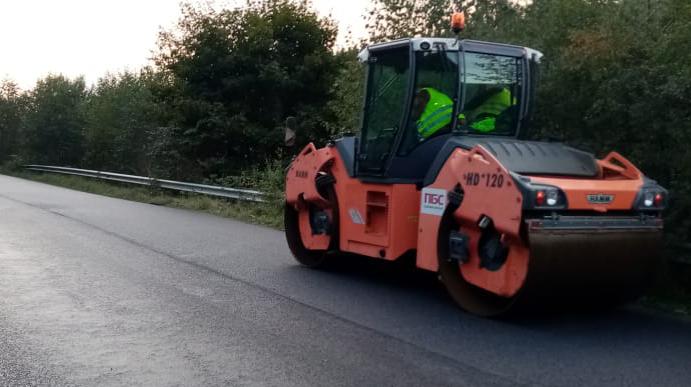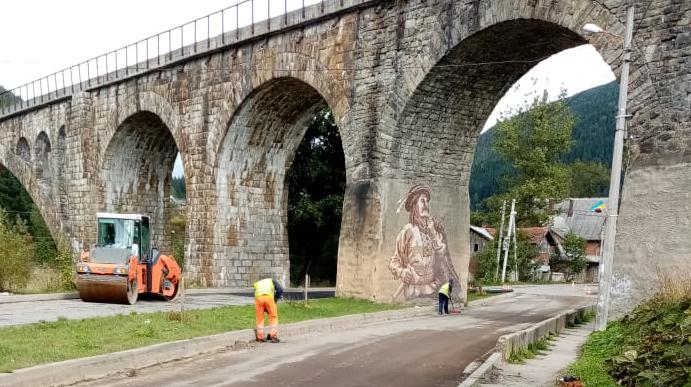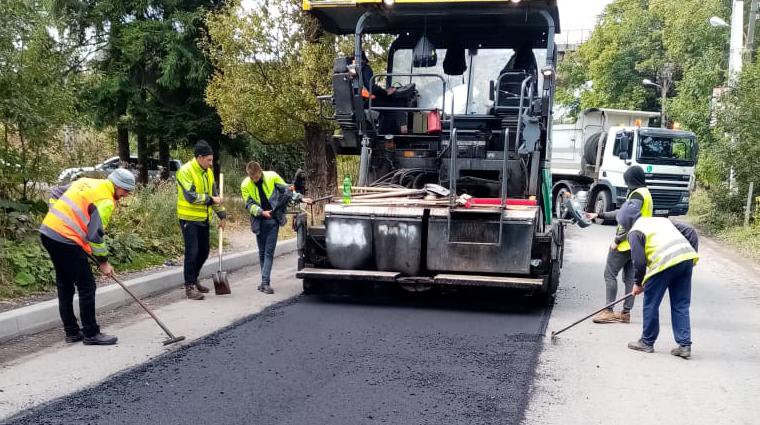 The reconstruction of the state importance road P-24 Tatariv - Kamianets-Podilsky in Ivano-Frankivsk region is underway. Employees of the Bukovelian road company "PBS" are working in the area between Vorokhta and Verkhovyna. The picturesque Carpathian mountain road is one of the region's most problematic ones. The section through Kryvopillia mountain pass is particularly difficult.
In Kryvopillia , "PBS" employees have already started paving the road. In a single night, an entire traffic lane has been asphalted, which is almost 1 kilometer long.
In addition, we continue to arrange the upper SMA layer in Vorokhta. We're now working near the famous viaduct bridge, which is among Europe's oldest and largest.