Oct. 12, 2020
Shore protection works in Zelena village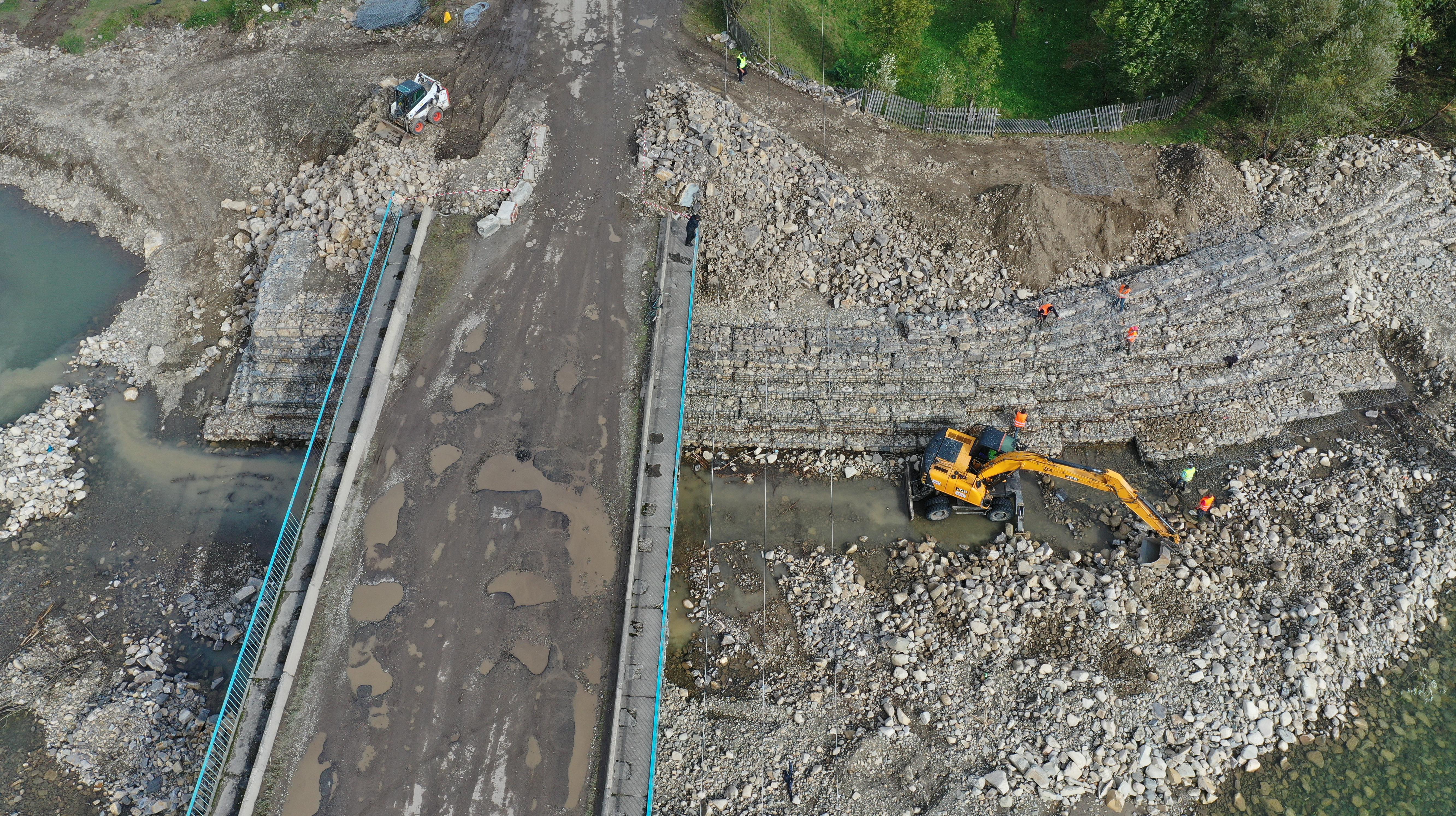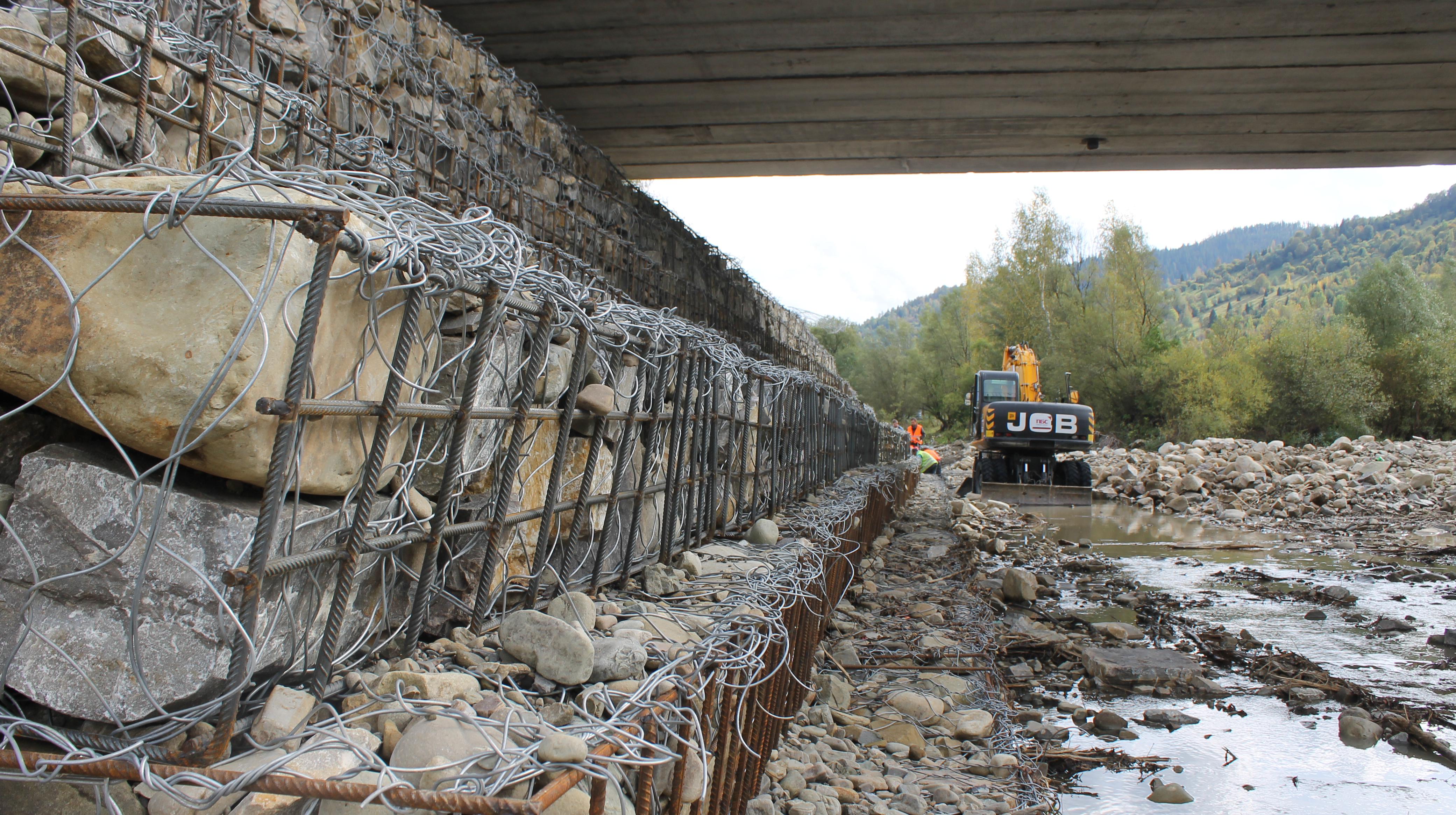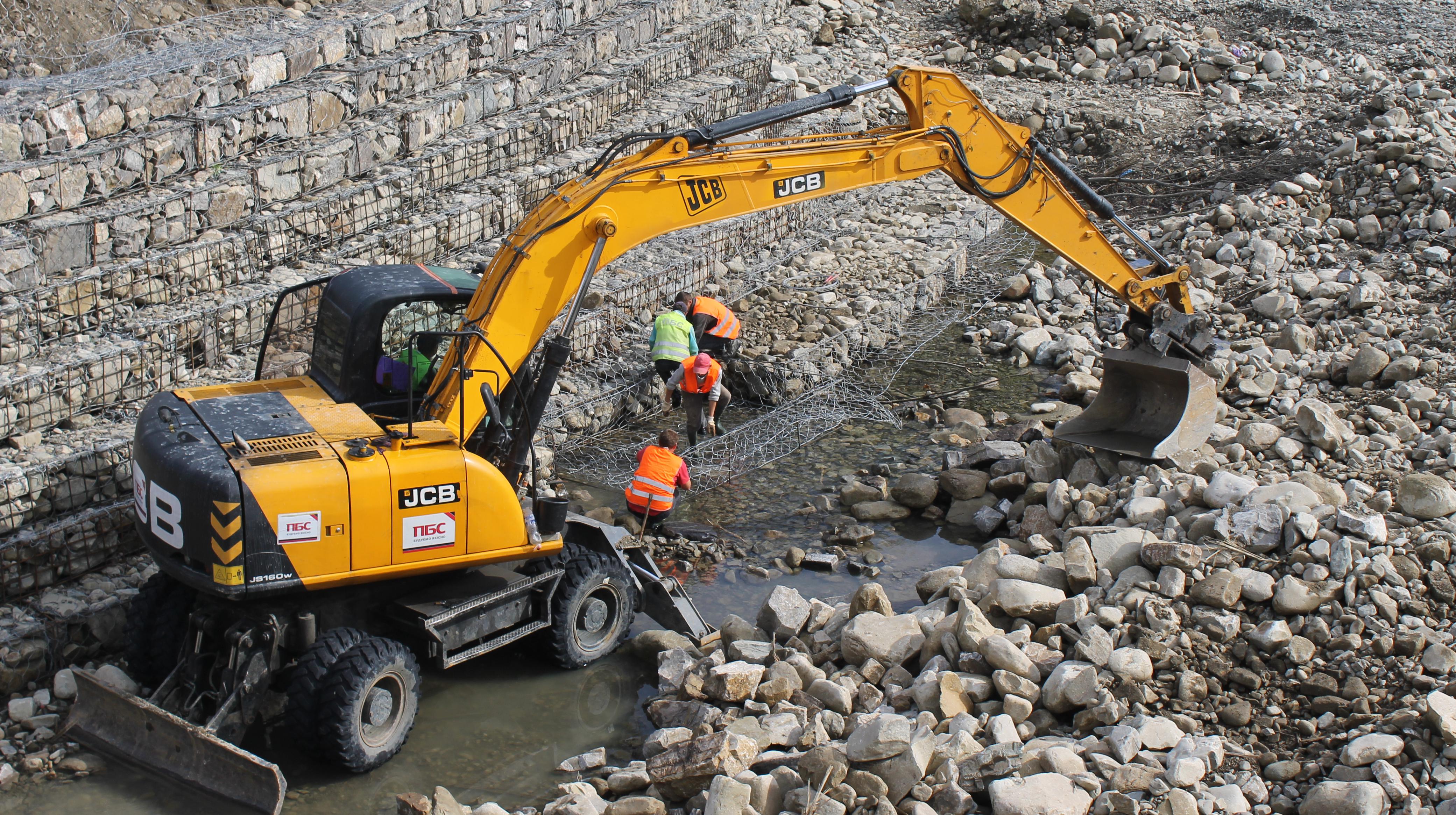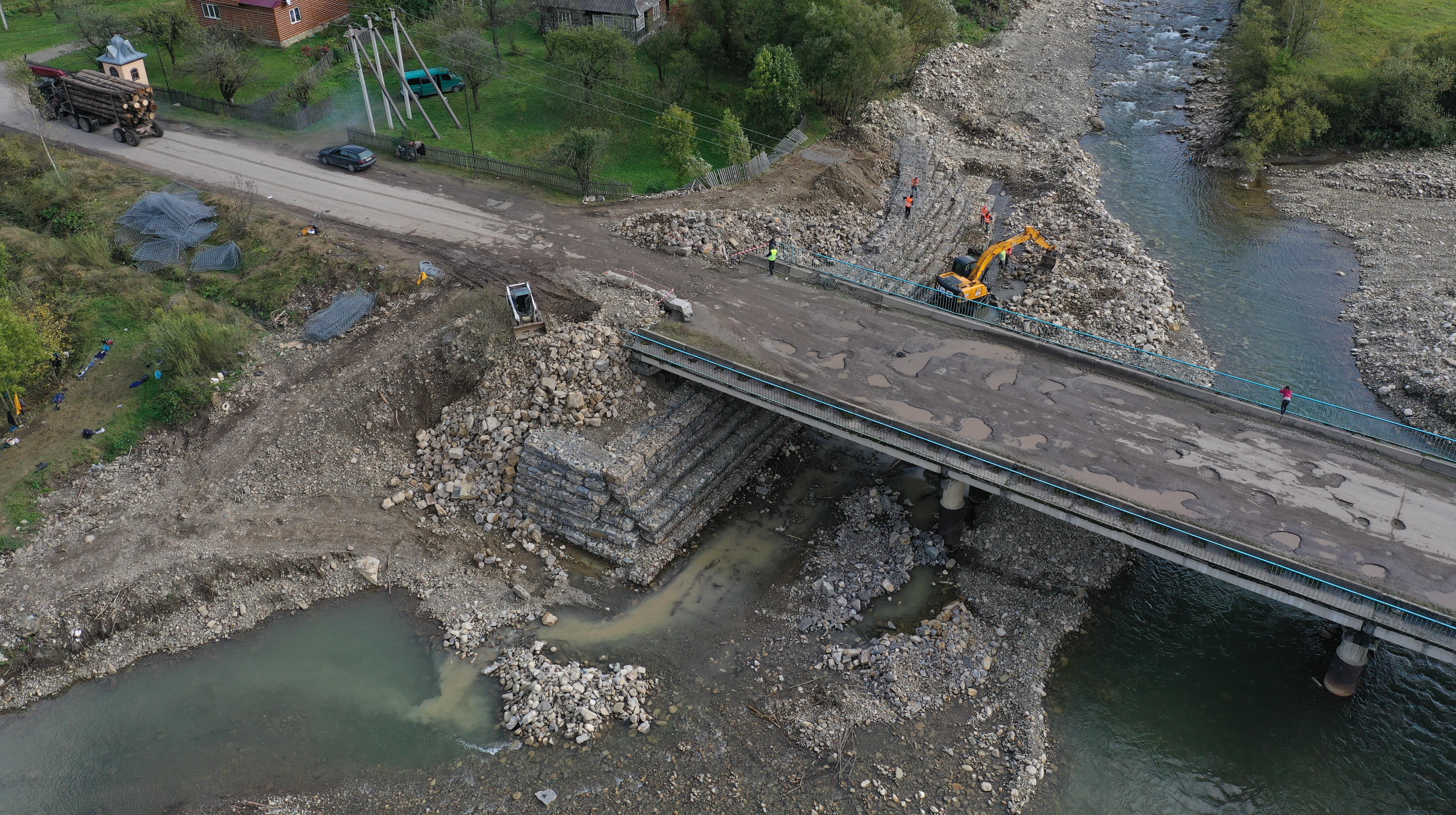 In the village of Zelena, Nadvirna district, the road C090901 Nadvirna - Bystrytsia is being restored, as well as the bridge and shore protection infrastructure.
The bridge, which is vital infrastructure object for residents of Zelena, Maksymets and Bystrytsia, has been overhauled. The bridge is only route connecting these villages with the district center.
Three rivers merge under this bridge: Bystrytsia Nadvirnianska, Zelenytsia and Khrypeliv. Shore strengthening from erosion is arranged with standard and reinforced gabions.
The length of the section being reconstructed is over 50 meters, height 4.5 meters.