Nov. 6, 2020
Solotvyno bridge being repaired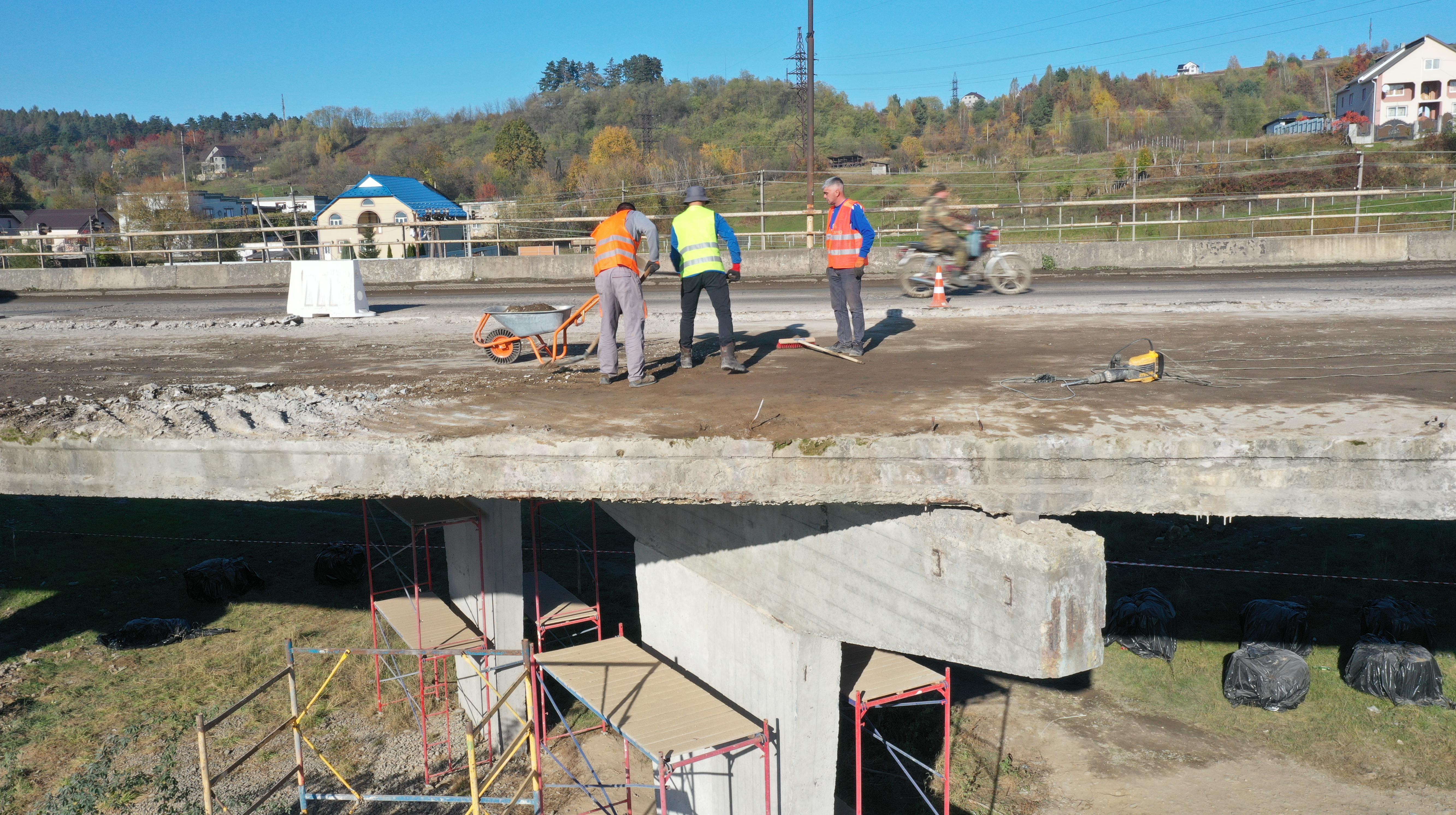 The Bukovelian company "PBS" is repairing the bridge in Solotvyno, within the framework of the project H-09 Mukachevo-Lviv. According to the schedule, the sidewalks alone had to be repaired initially. But as the works progressed, it turned out that the roadway itself needed immediate overhaul. The pedestrian part of the bridge simply fell apart and cracks appeared on the beams.
Our employees will not only repair the roadway, but also carry out repairs under the bridge.
The road surface has already been milled. We are now disassembling the concrete couplers up to basic beams. We will carry out metal reinforcement and strengthen the structure with concrete. After that we will arrange two asphalt concrete layers.
Under the bridge we are cleaning the supporting pillars with sandblasters. Next, a special solution will be applied to prevent deformation and corrosion and "cure" the existing cracks and metal structure. The beams will then be painted. New sidewalks will soon appear on both sides of the bridge.