Nov. 13, 2020
The longest retaining wall in Transcarpathia has been completed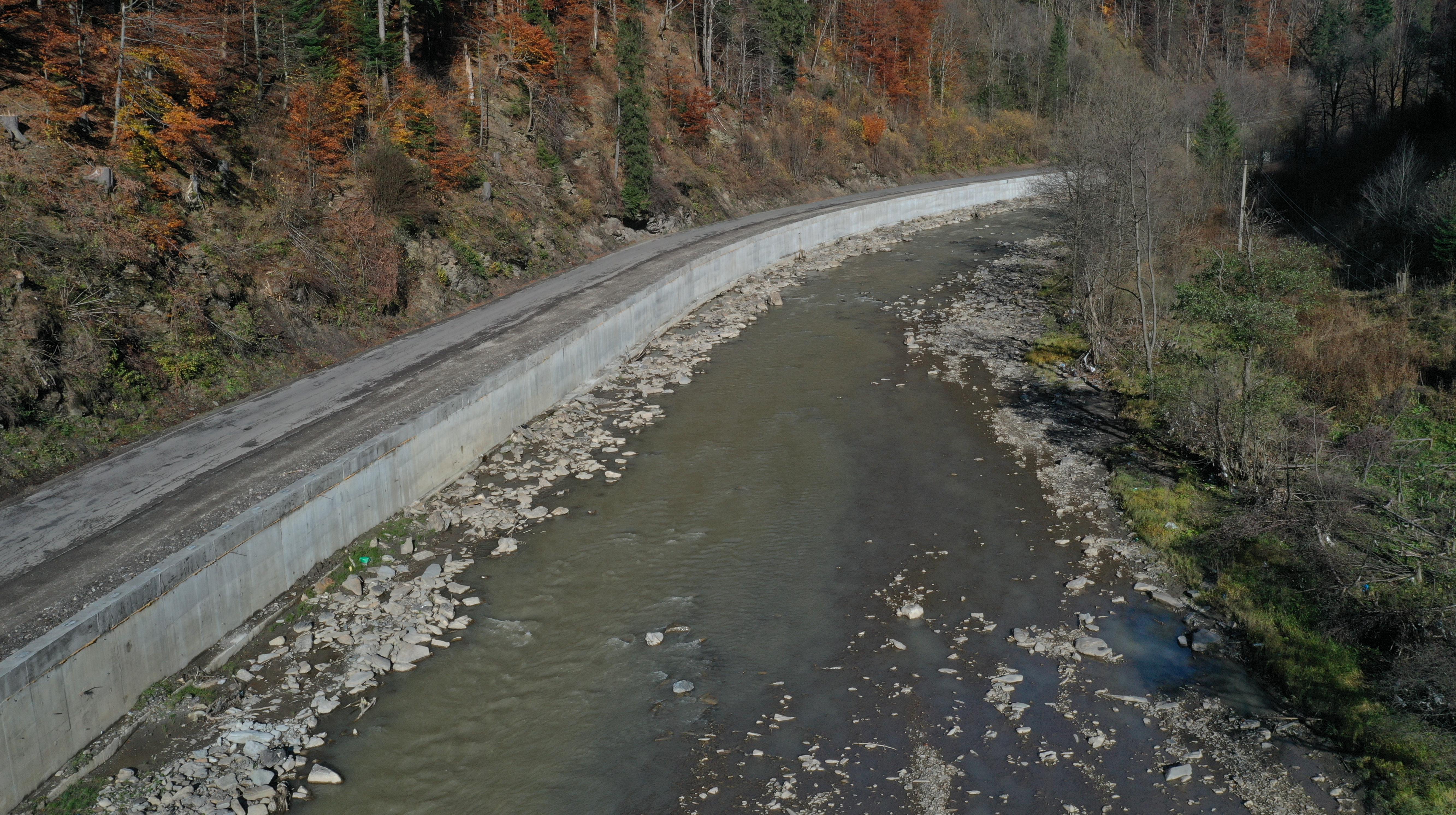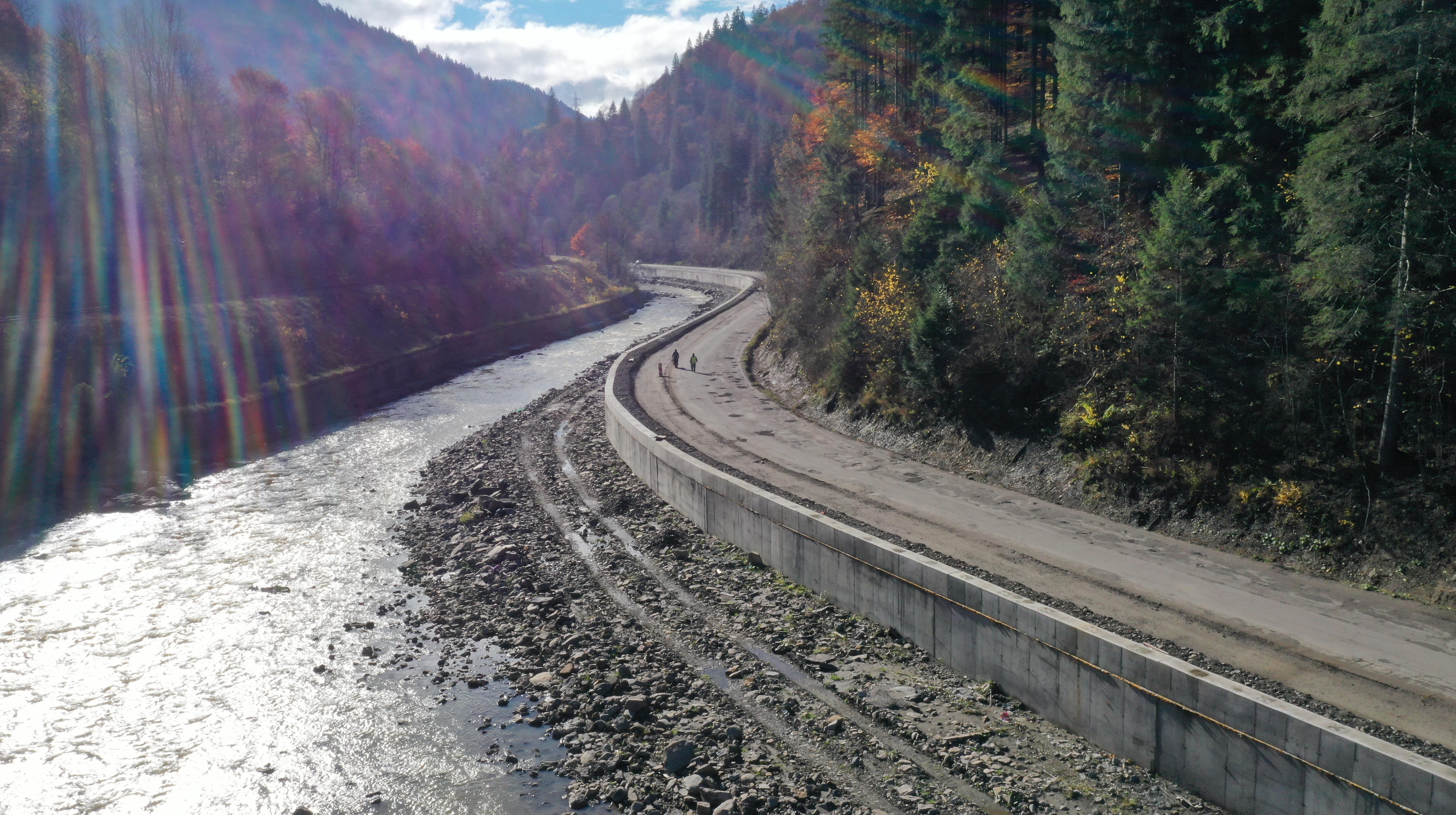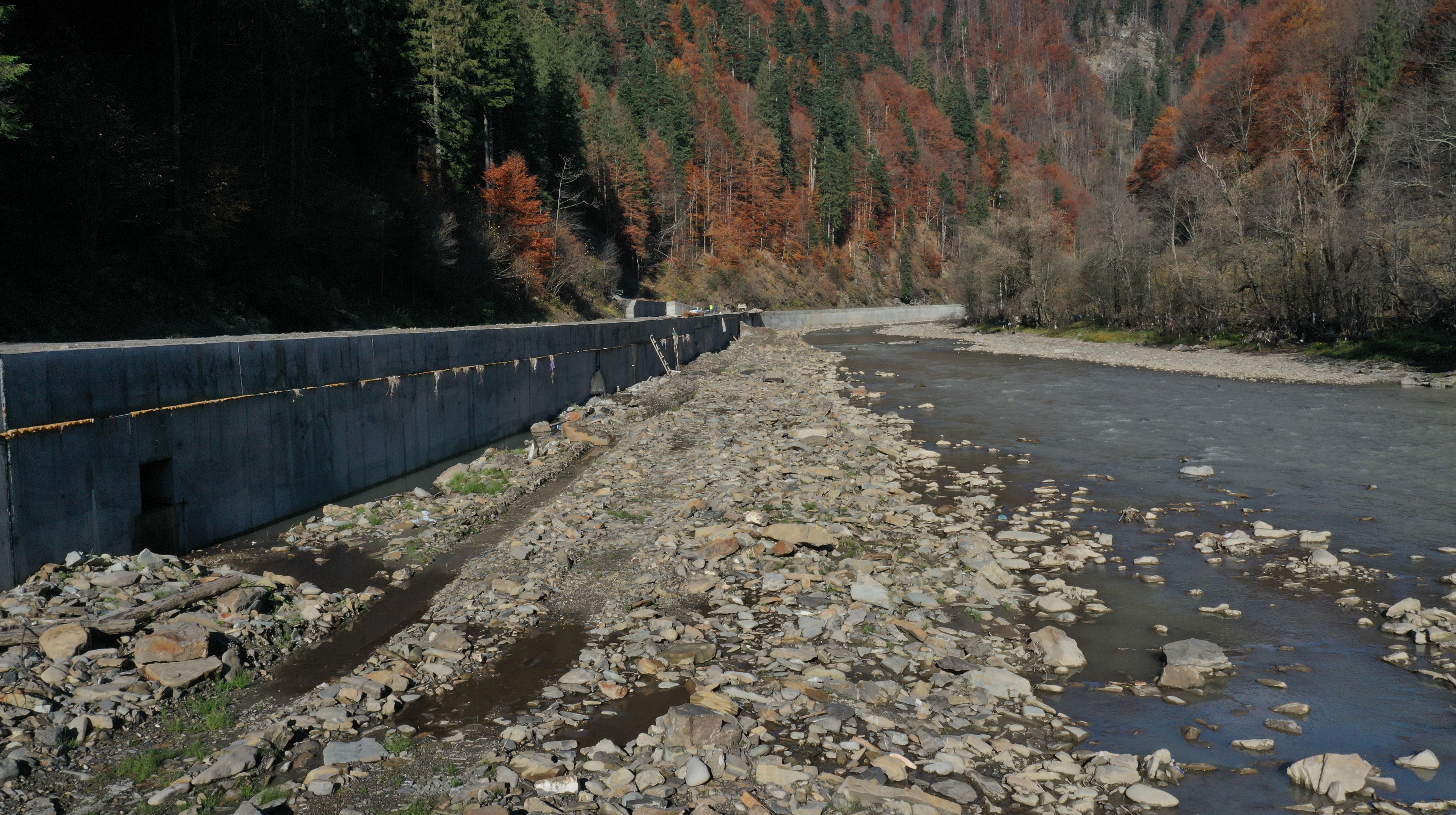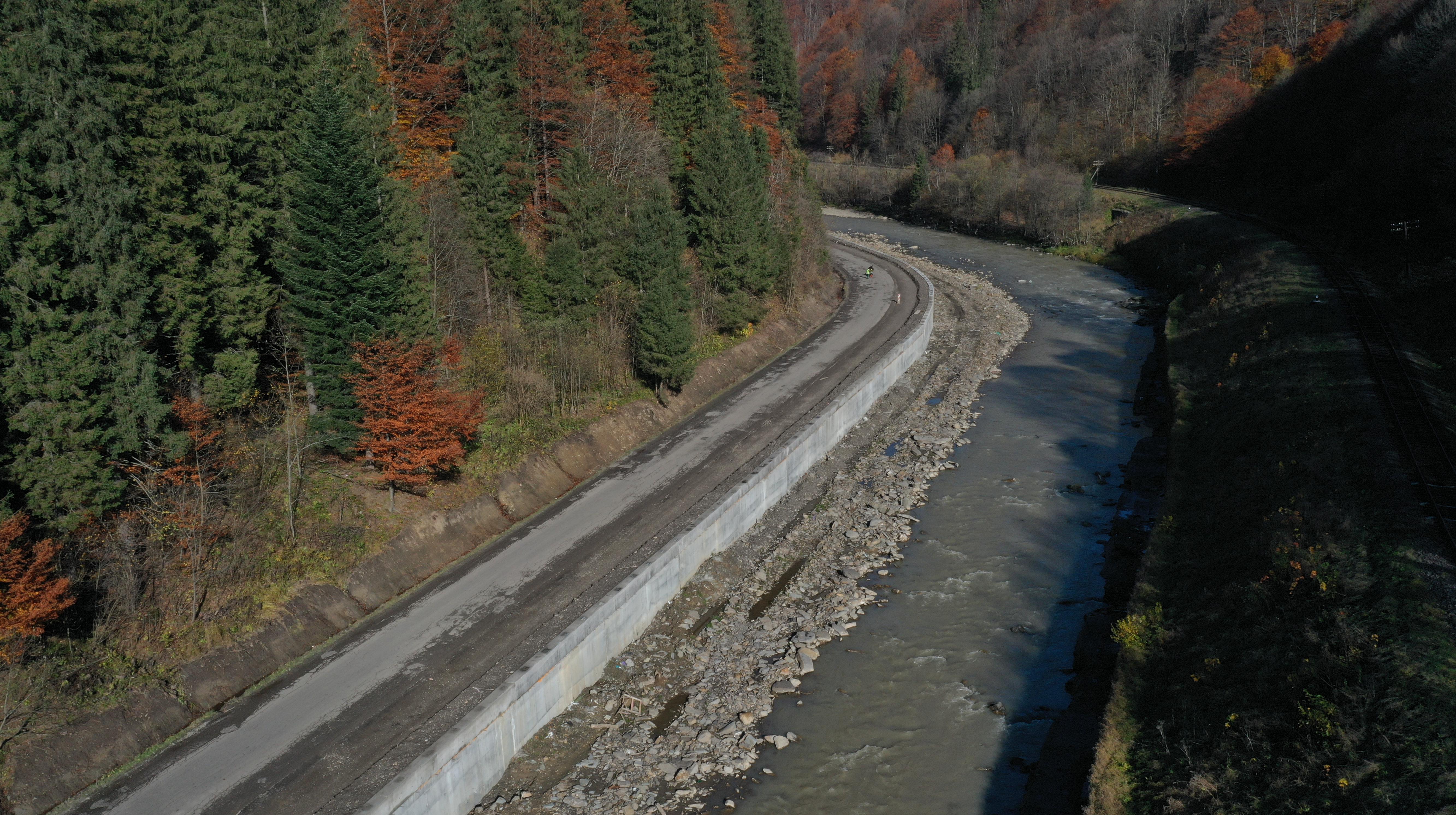 The unprecedented artificial structure has been built in Rakhiv district, near the village of Yasinia, where the road runs along the Chorna Tysa river. This is a retaining wall arranged to support the road structure, reduce the risk of erosion of the ground and restrain landslides.
The length of the wall is 2 km, the height is 4-5 m, the area of operation is km 190+442 - km 192+060. Also in case of landslides and mudslides, the cliff facing the famous Trufanets waterfall has also been fortified. The carriageway of the H-09 road in this place has been widened from six to eight meters.
According to the schedule, the next step will be road repairs. The road Mukacheve - Rakhiv - Ivano-Frankivsk - Lviv stretches for hundreds of kilometers, connects three regions and boasts the largest number of retaining walls and gabions in the region.