Nov. 24, 2020
Bridge beam mounting completed in Marshyntsi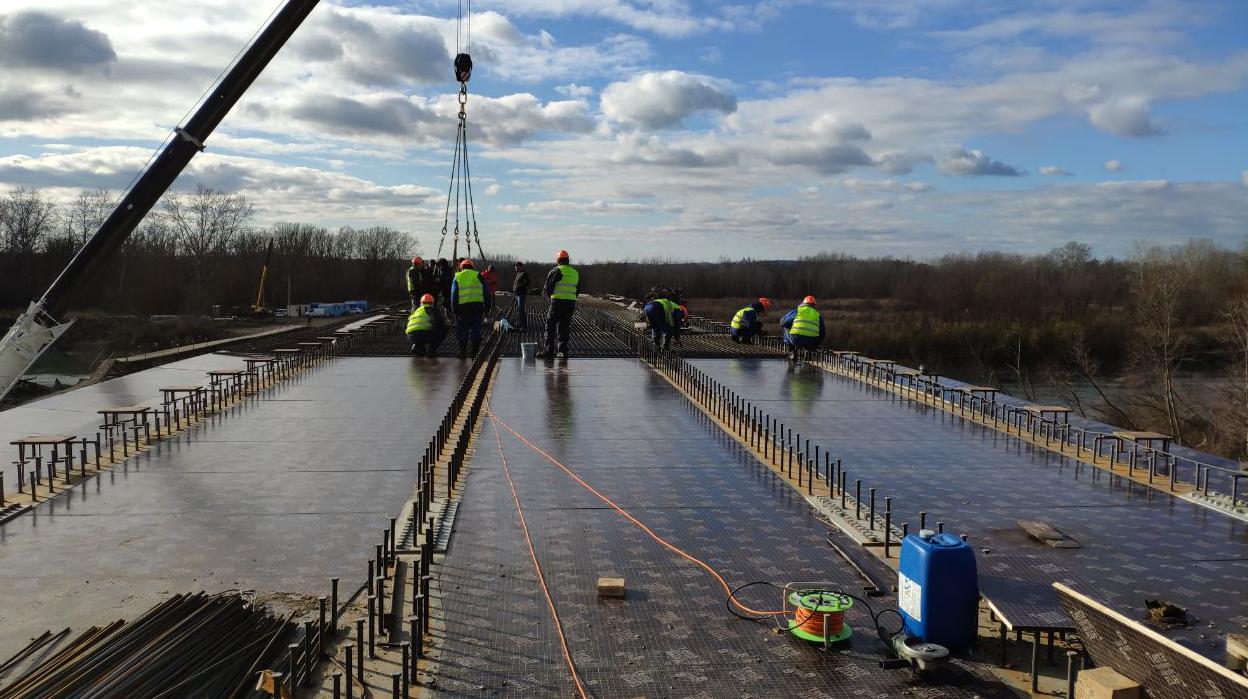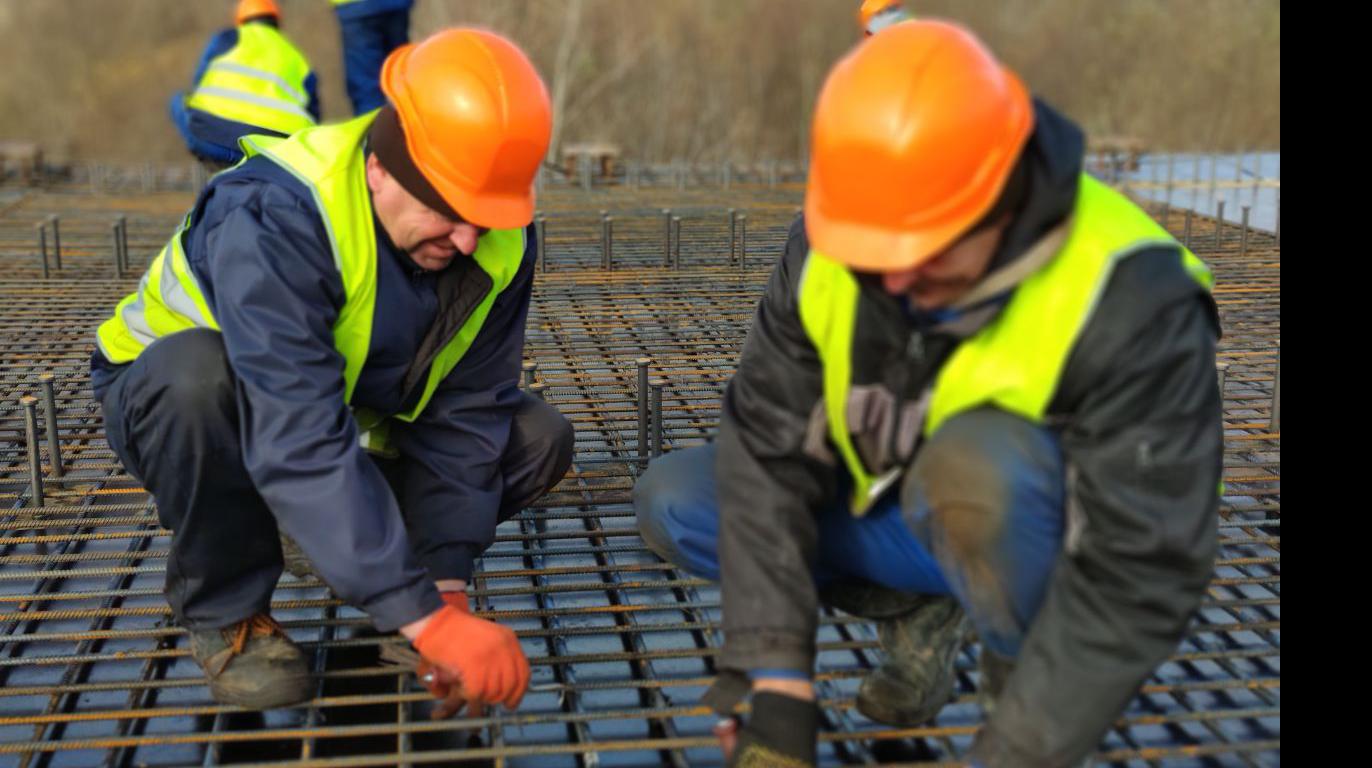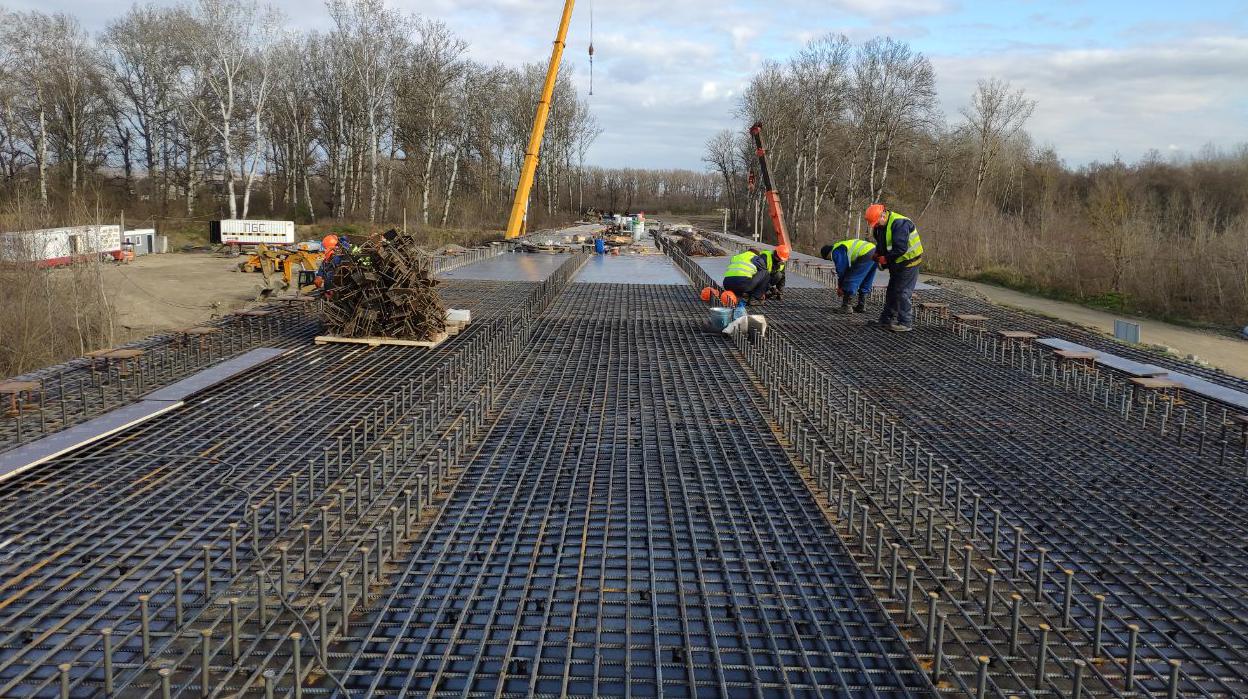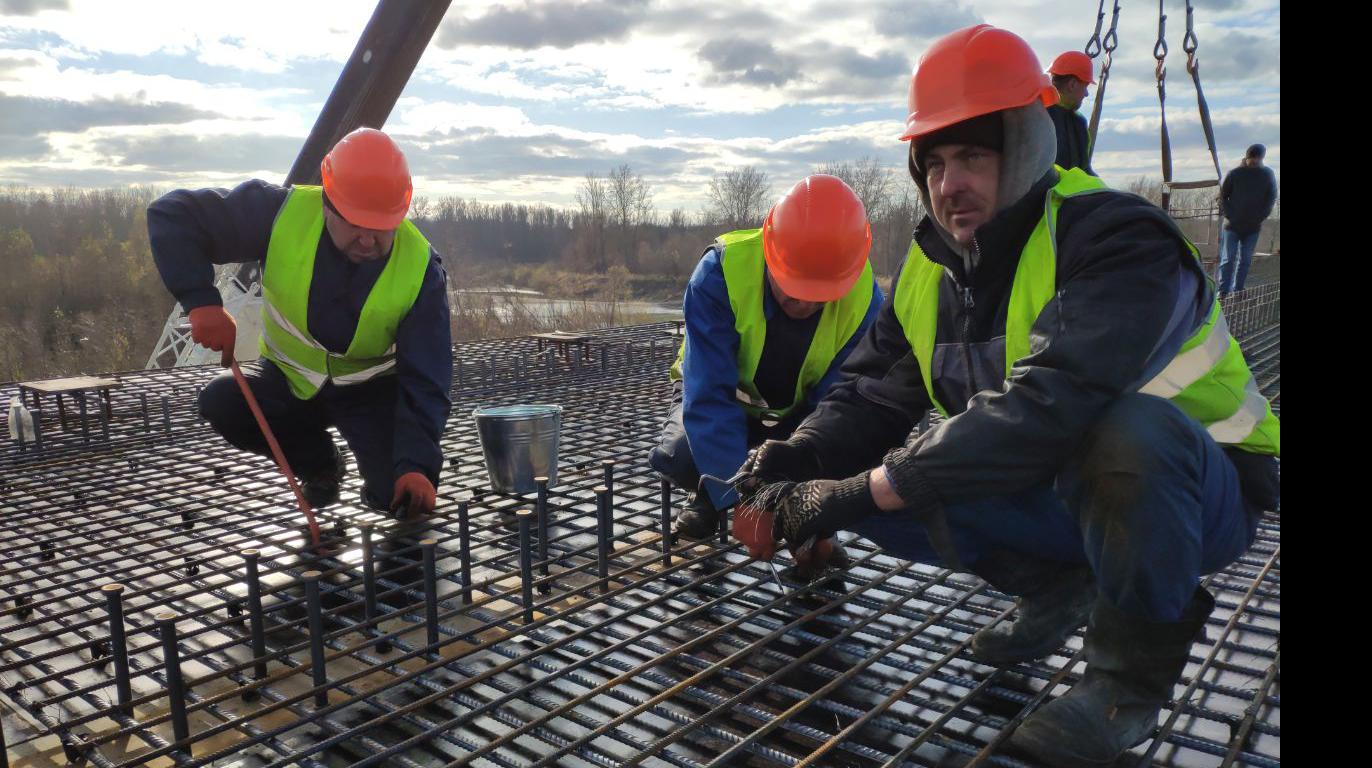 "PBS" is actively working on a 323-meter bridge in the village of Marshyntsi, Novoselytsia district.
All beams have been already mounted. We are currently reinforcing the formwork for further concreting of the roadway slab. The plans are to start concreting this Friday. We are also completing the drainage system installation. In a few days the entrance to the bridge from the Hertsaiv direction will be ready for asphalting. As for the Novoselytsia side, we will be able to asphalt the entrance starting from next week. The bridge will also have a pedestrian section.
The primary ferriage of the highway T-26-06/H-03 - Novoselytsia - Hertsa - Diakivtsi was swept away by the flood back in 2008. A temporary military bridge was deployed to cross the river, but the 2020 flood destroyed it as well. Our task is to resume the traffic as soon as possible. The object is pivotal for the region's infrastructure.