May 14, 2021
Bridge construction resumed in Rozhniv village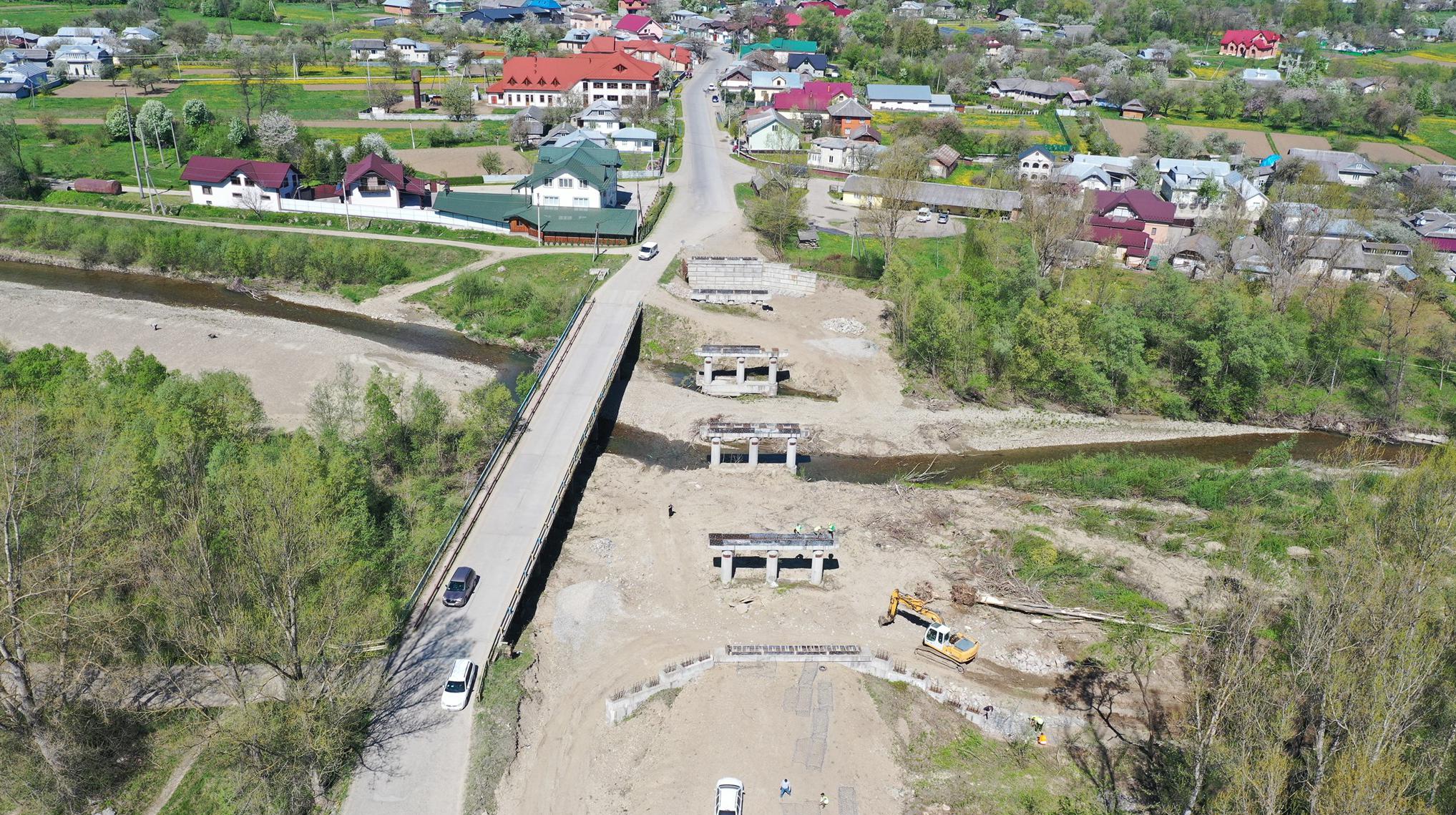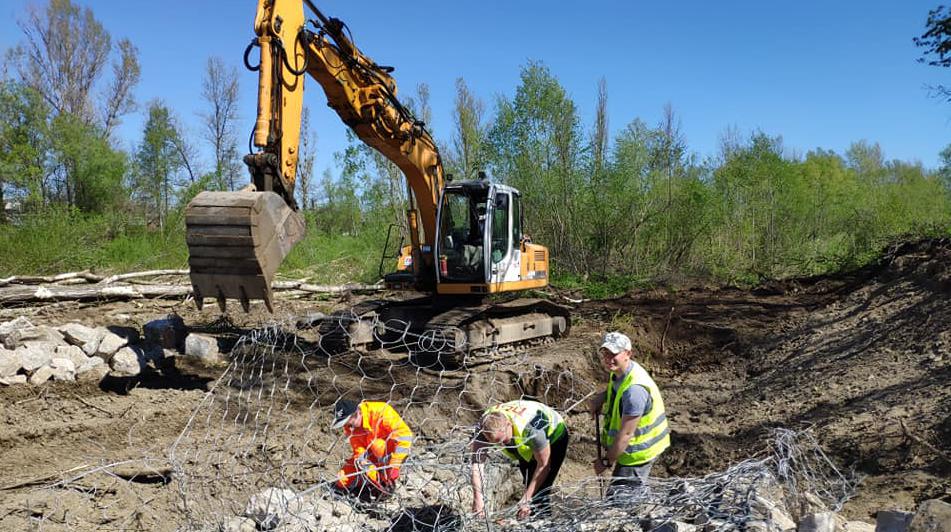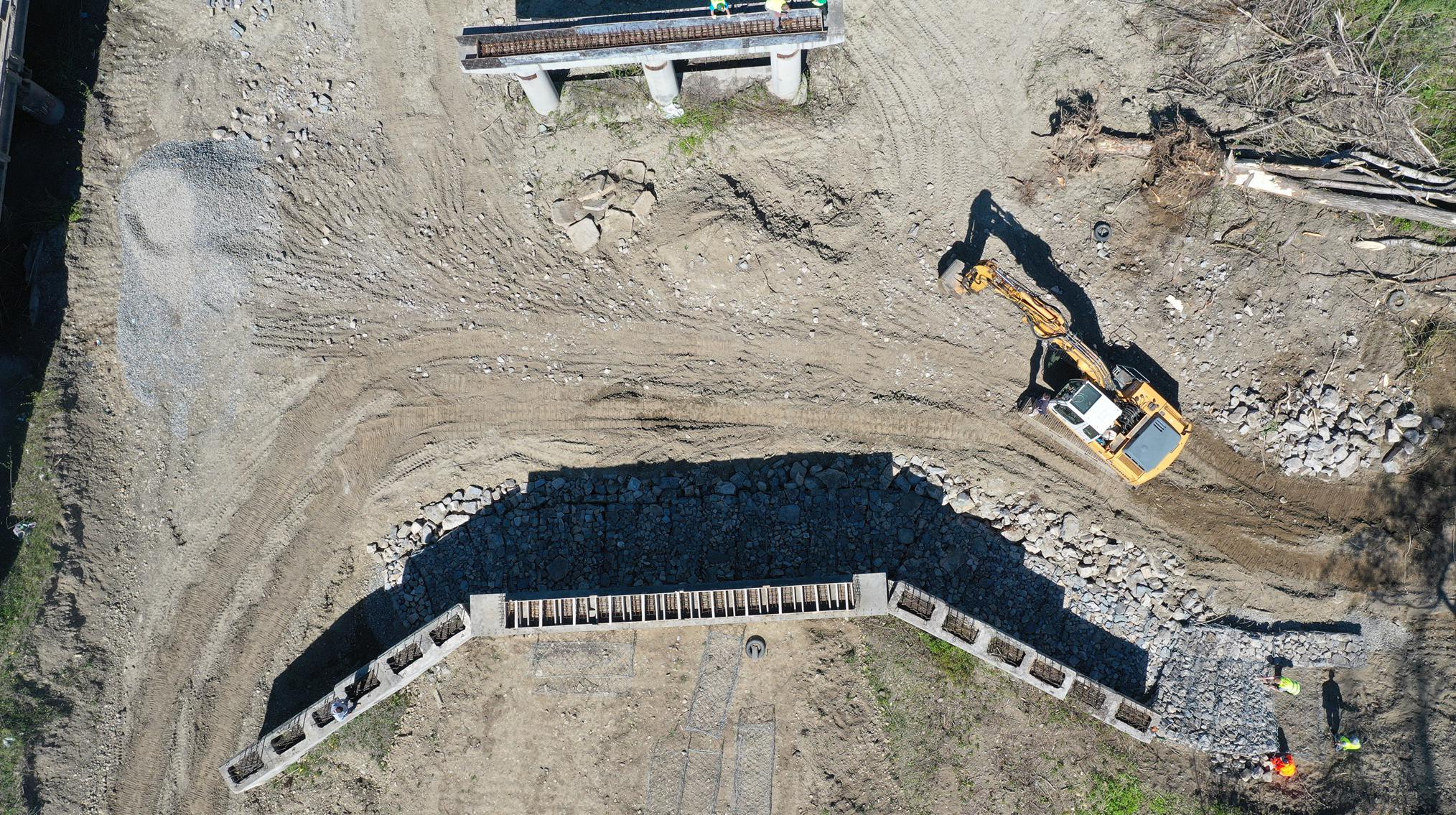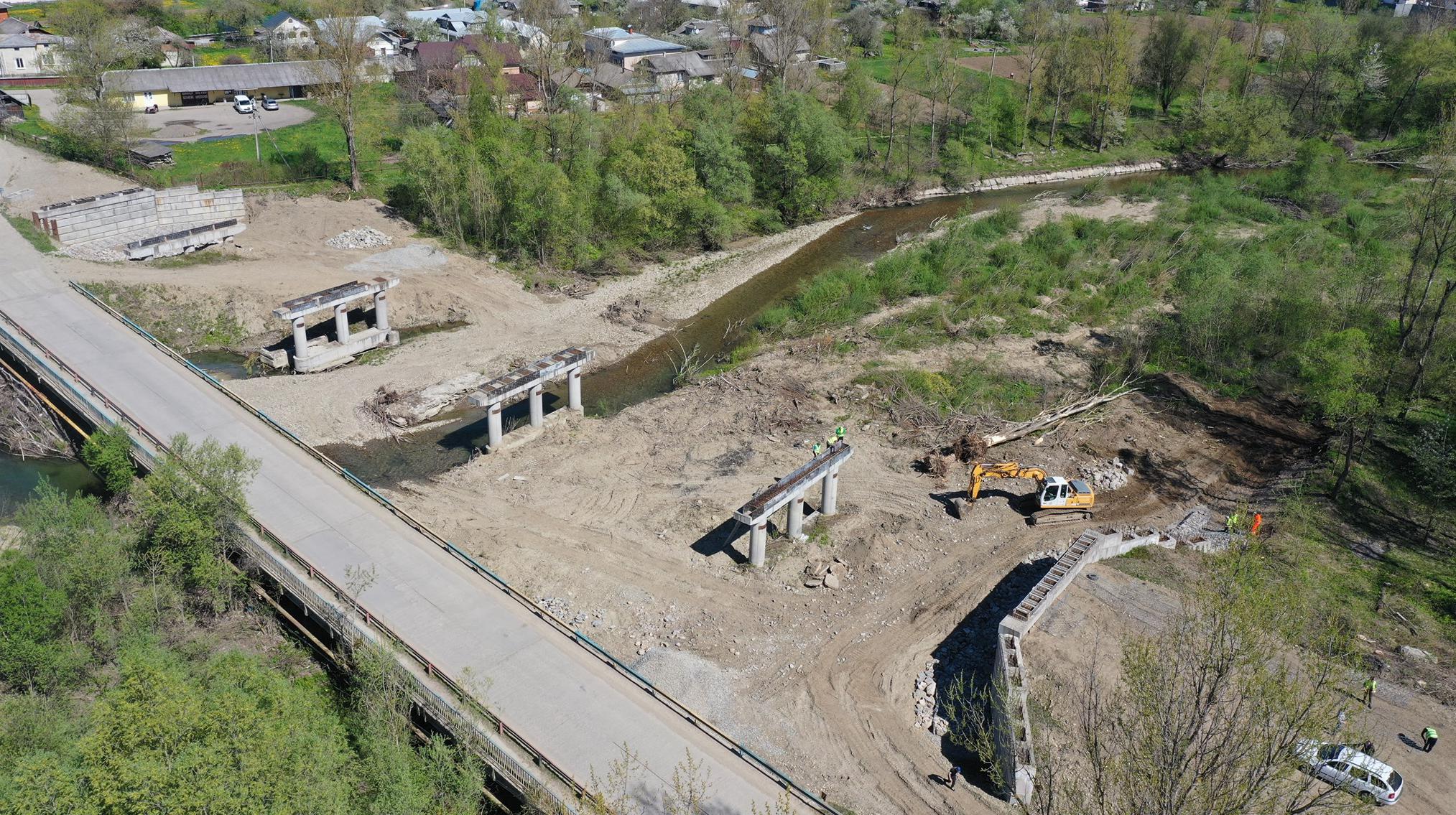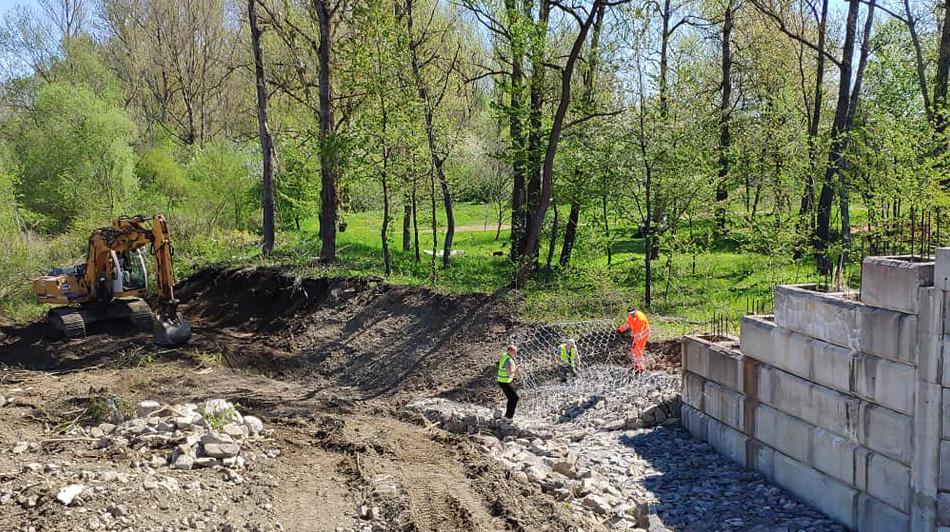 Bridge construction has resumed in the village of Rozhniv, Kosiv District.
Right now river bank strengthening operations are underway, as well as gabion box arrangement. Both protective structures will be about 100 meters long.
We are also reinforcing the structure and preparing for concreting routine.
The bridge over the Rybnytsia river is being built within the framework of the project T-09-09 Sniatyn - Kosiv - Stari Kuty, at km 28+750. The project envisages the installation of a reinforced concrete bridge with a length of 108.7 running meters. The structure is 5-span, the width of the carriageway is 8 m. Two sidewalk lanes, 1 m wide each, lighting, barrier and railing fencing will also be constructed.