Oct. 23, 2021
Applying road markings at Vyshkivskyi mountain pass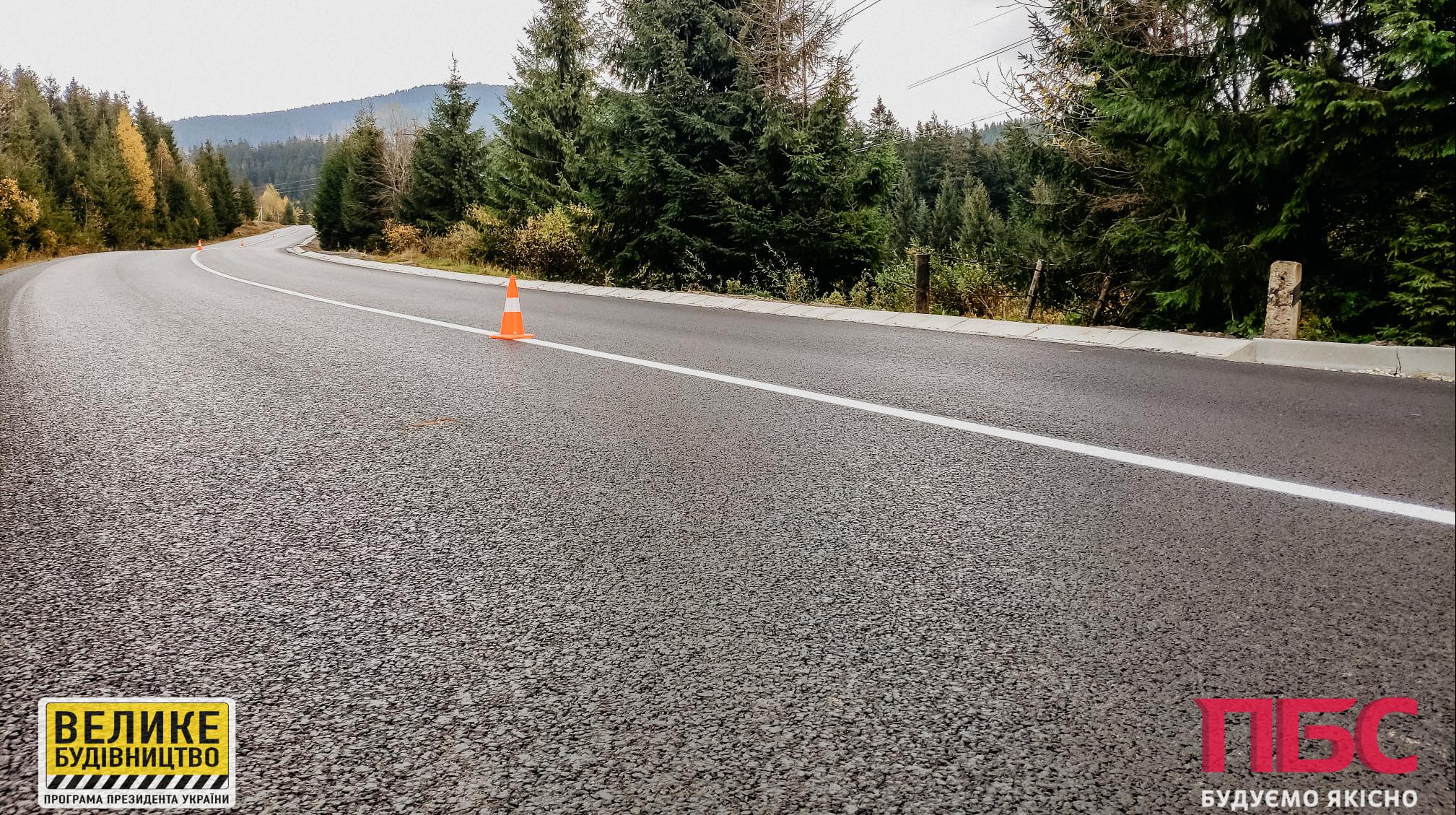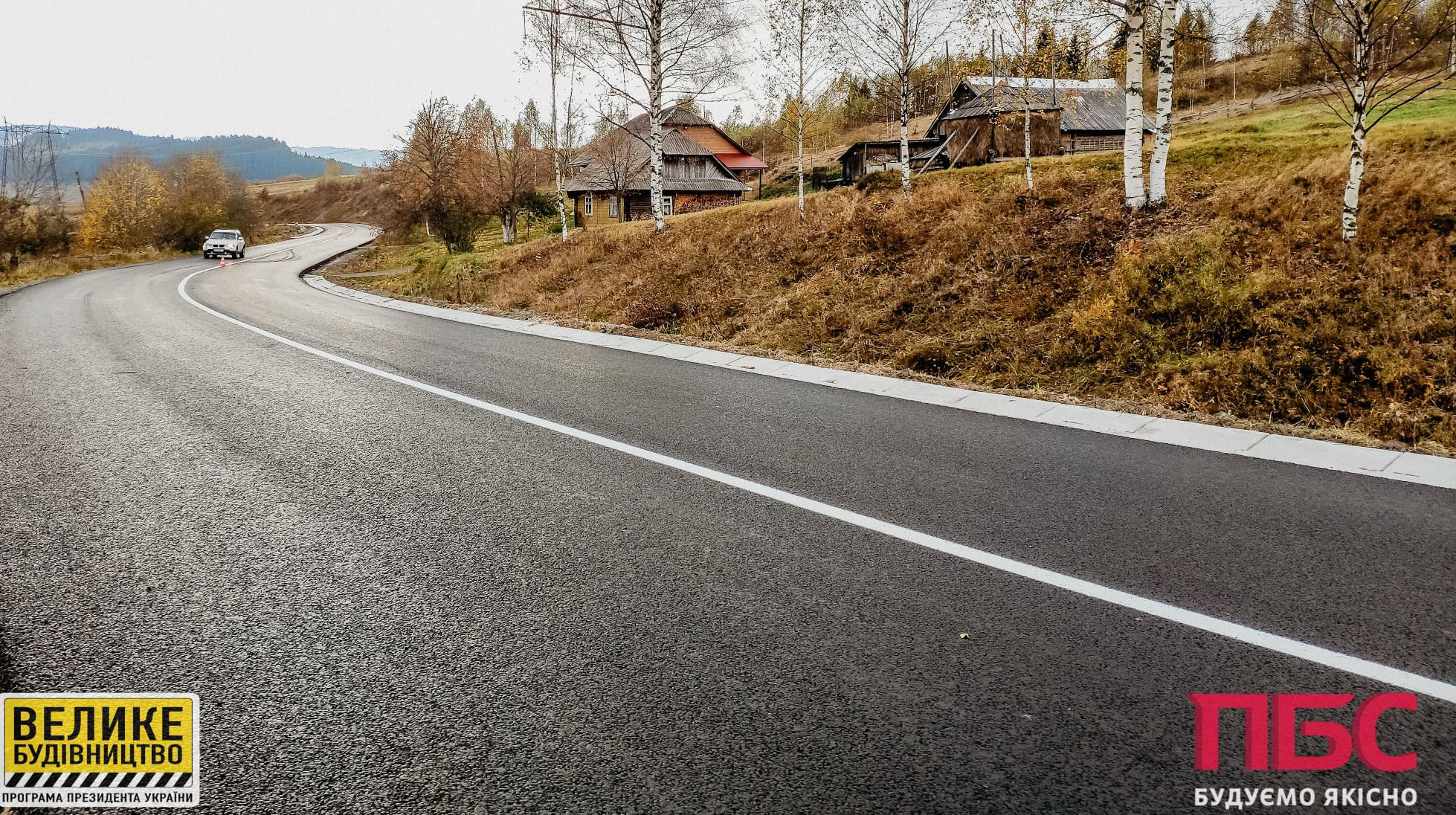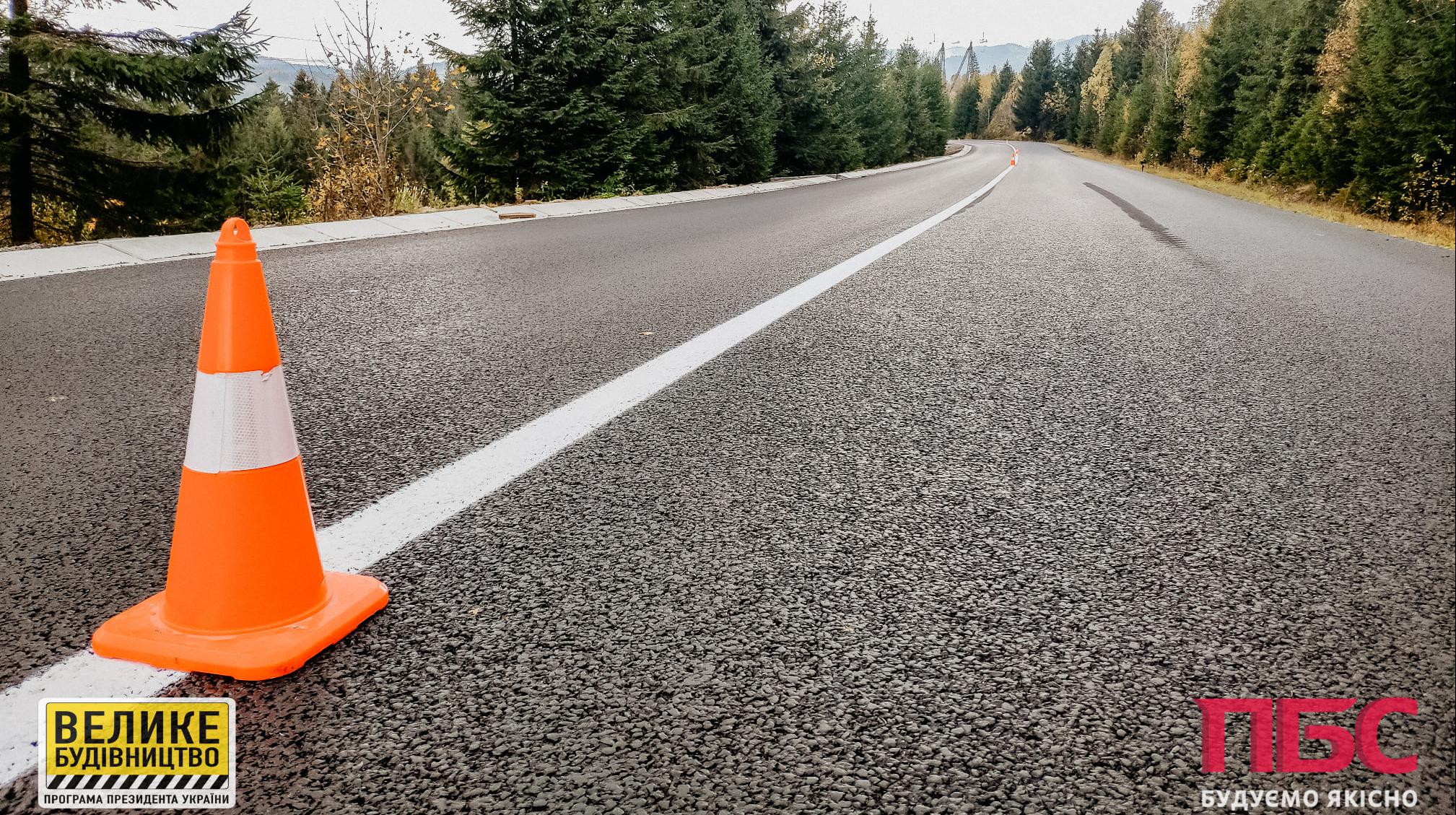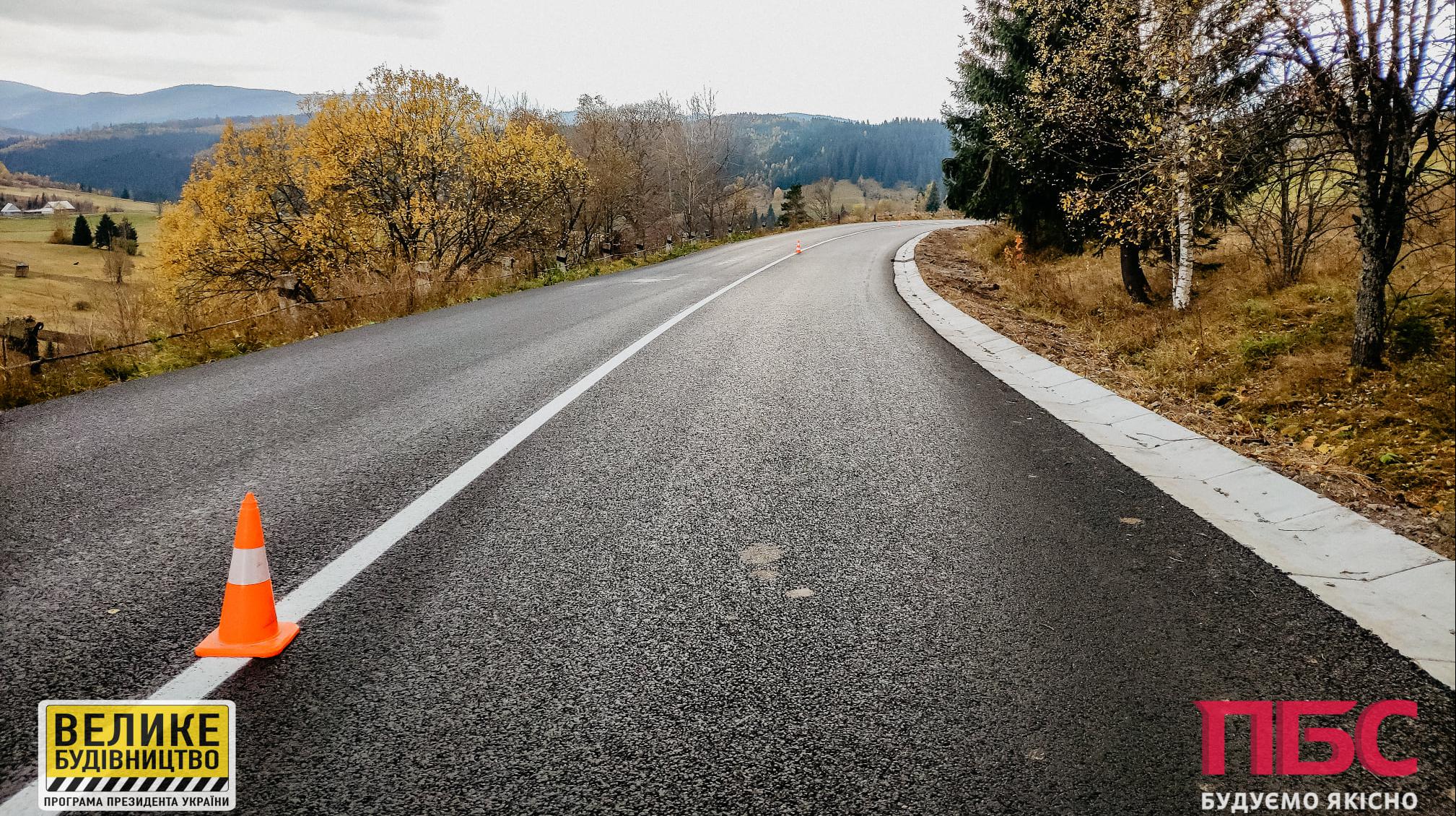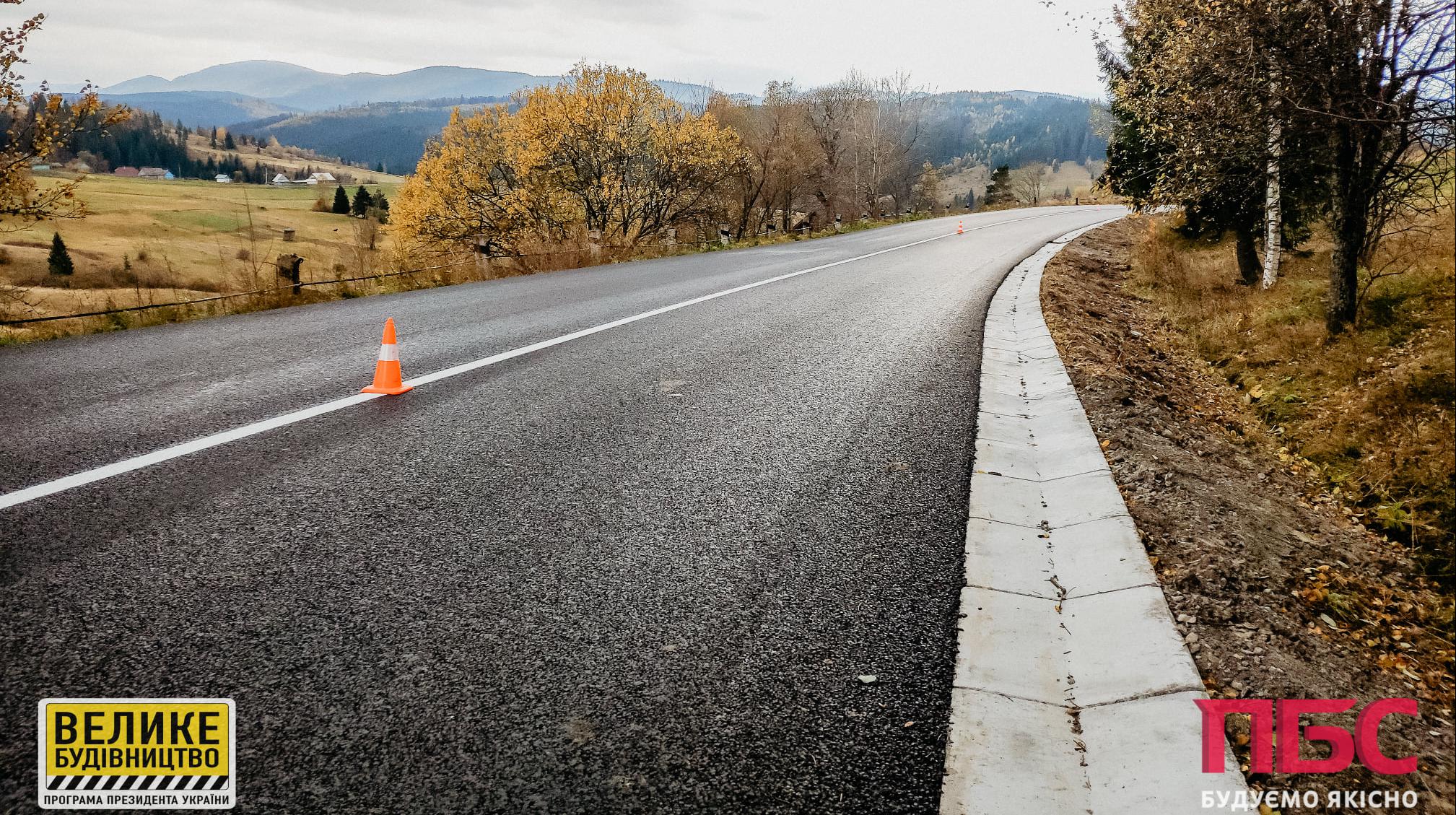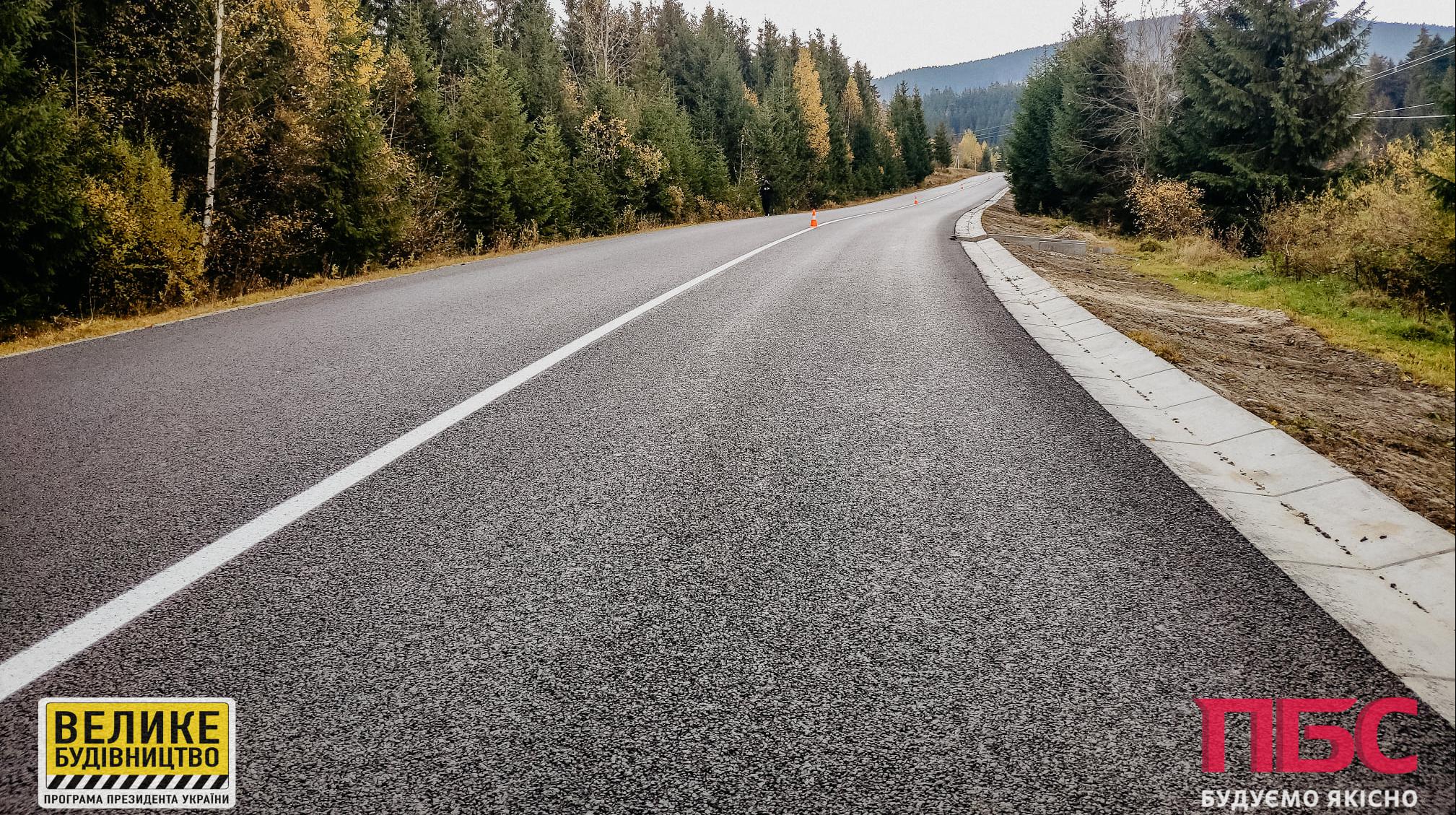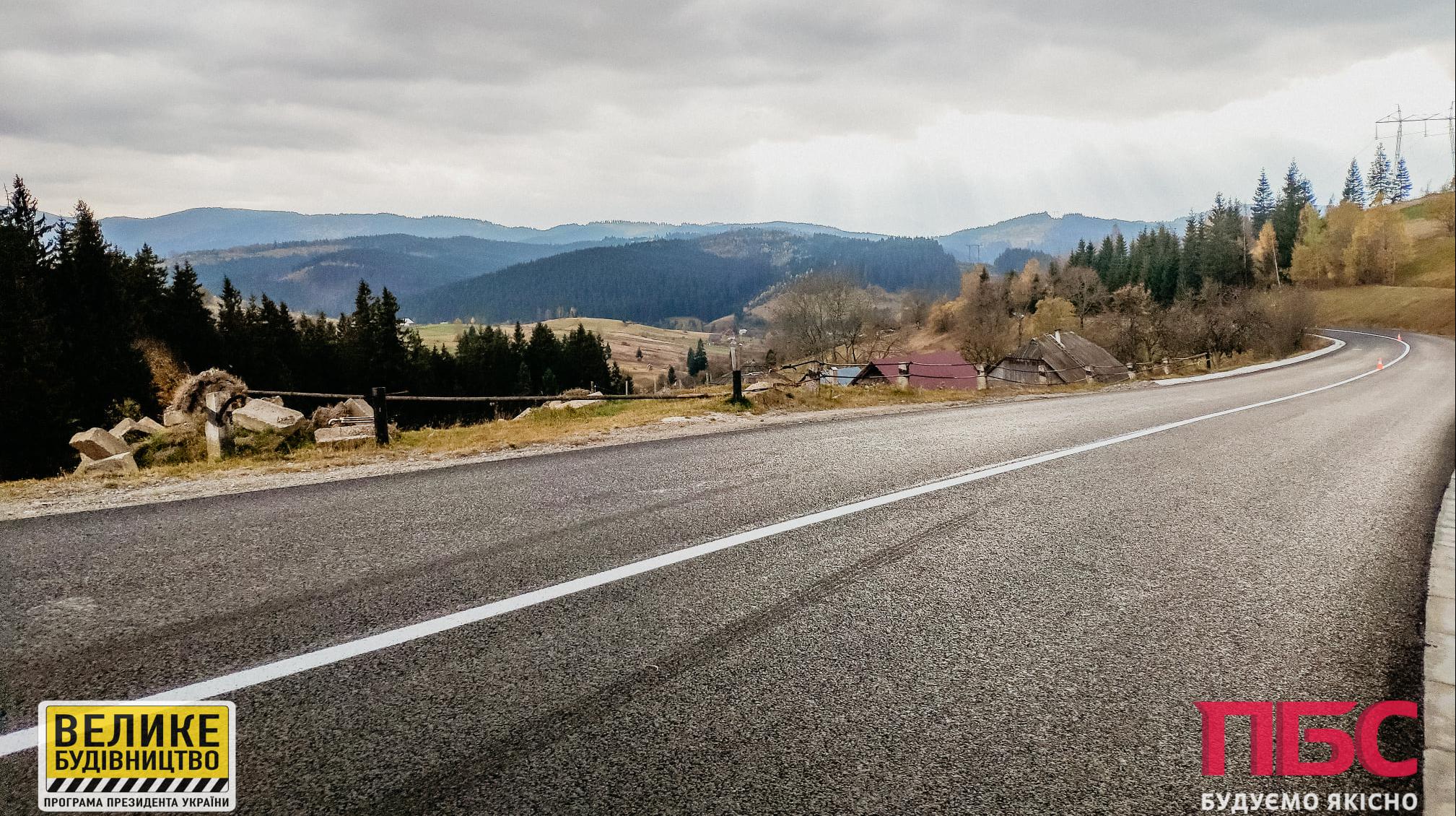 Our employees are now busy applying markings to the recently repaired highway P-21 Dolyna – Khust.
Work simultaneously in Ukraine's two regions – Ivano-Frankivsk and Zakarpattia.
We're Moving from the Torun mountain pass and towards Dolyna. We've reached the village of Vyshkiv through two mountain passes.
At the same time, we are finalizing the junctions. The roadway is ready in the lower layer along the entire course of the road. The upper SMA layer has been arranged up to the 10th kilometer. There we still have to deliver drainage trays, then - SMA.
We are improving the roadside and gradually completing repairing the infamous road.
P-21 is being repaired under the presidential program "The Big Construction".