Nov. 10, 2021
Repairs underway in Kuzii tract of Rakhiv district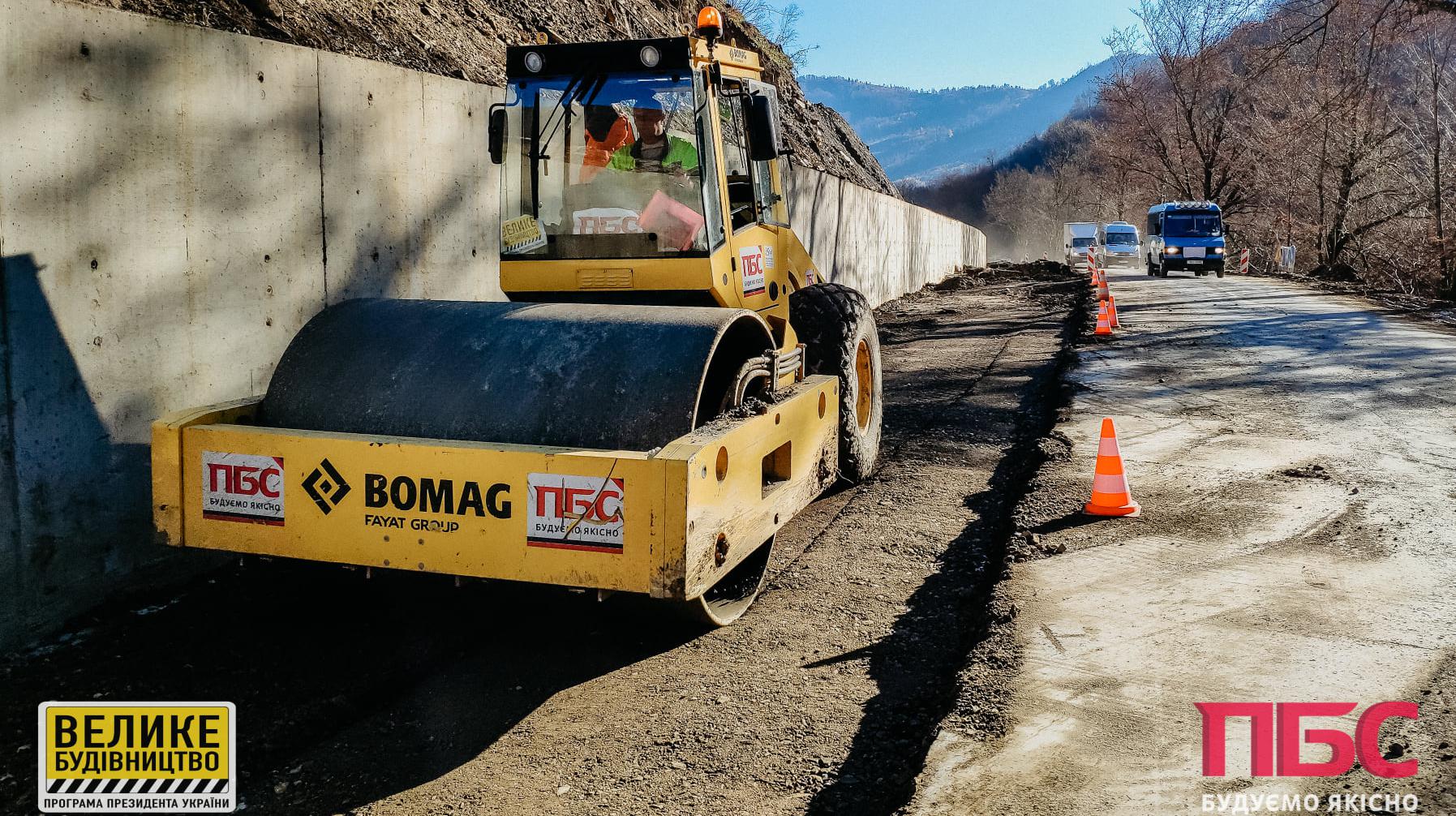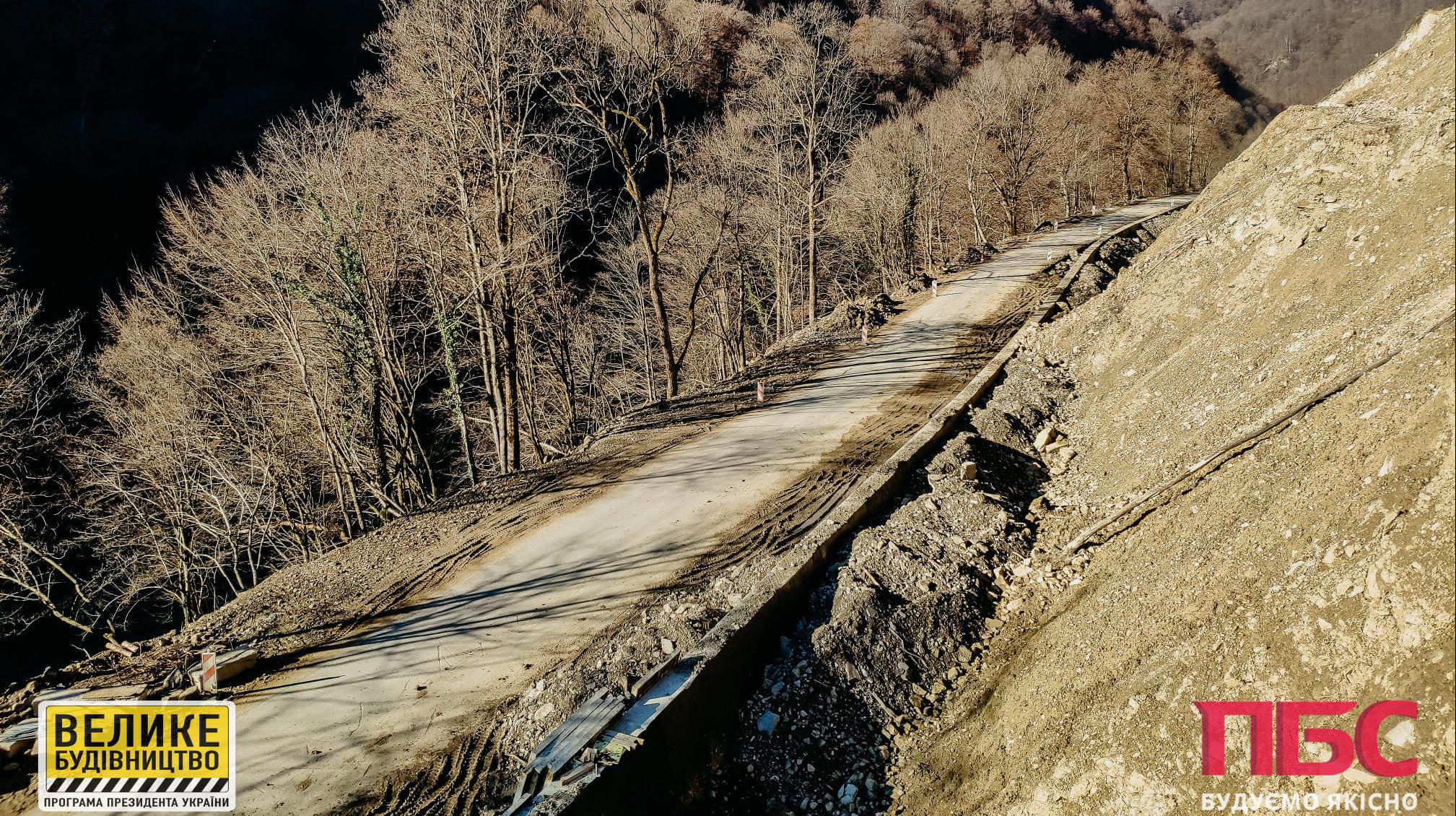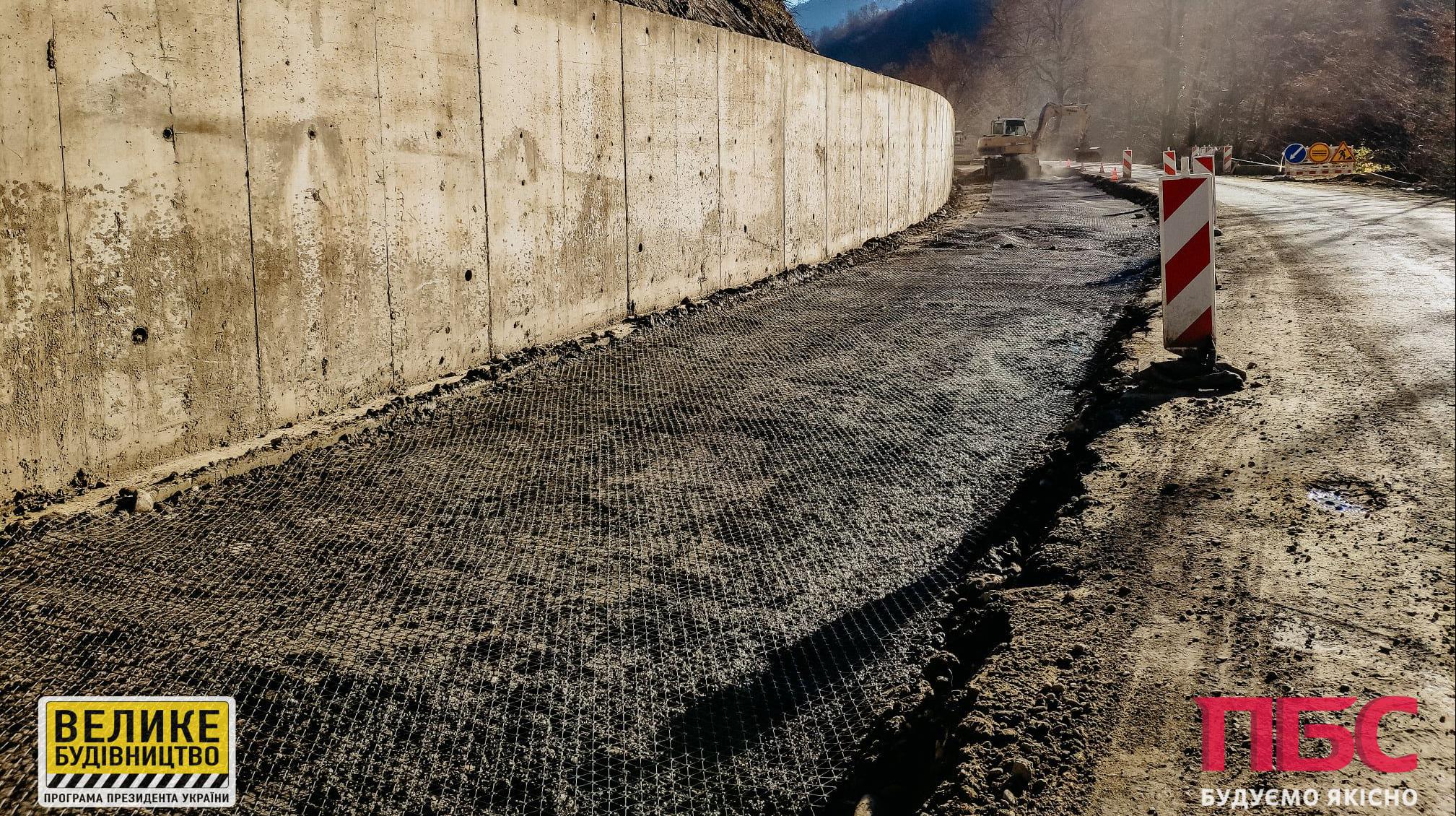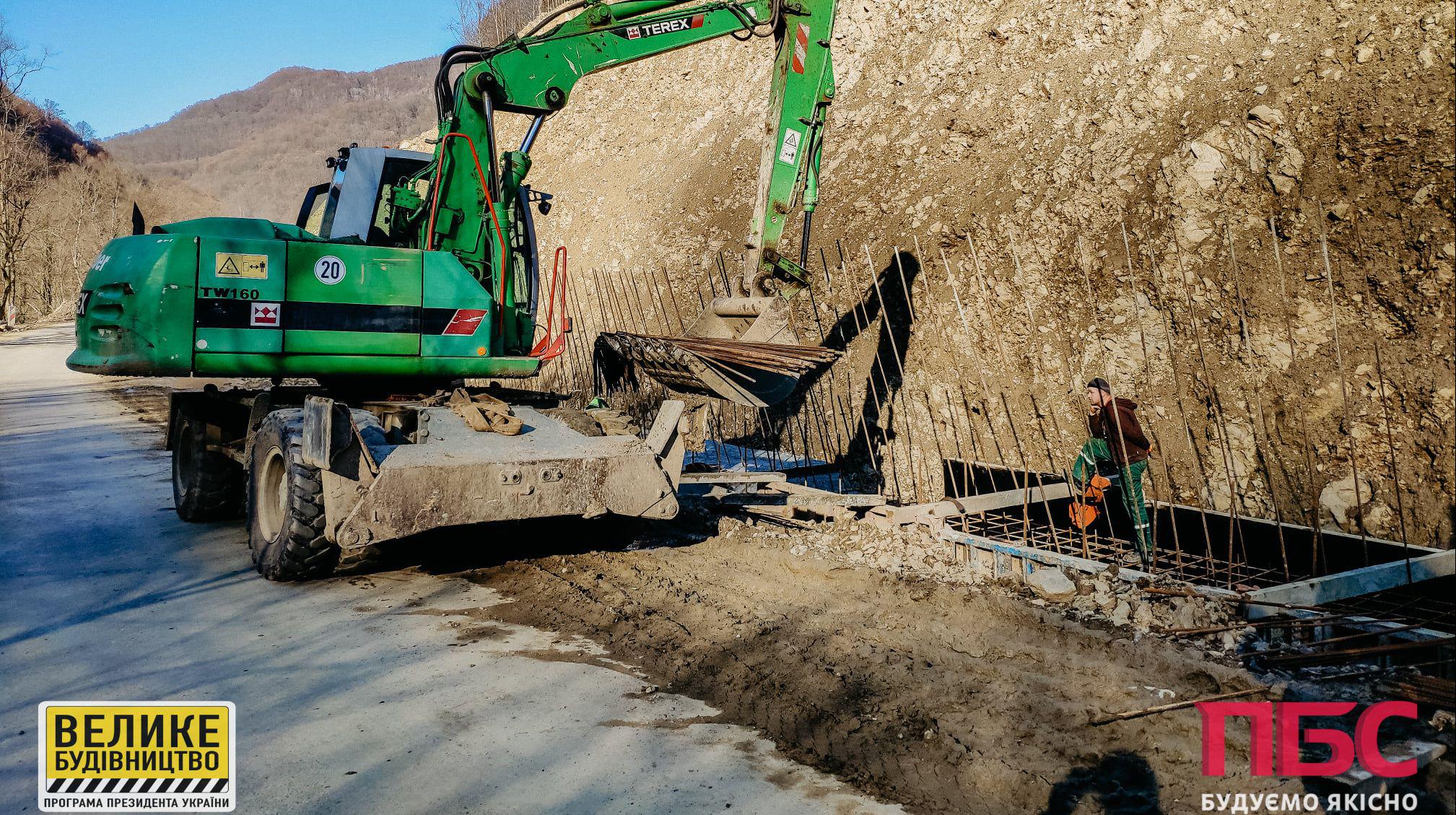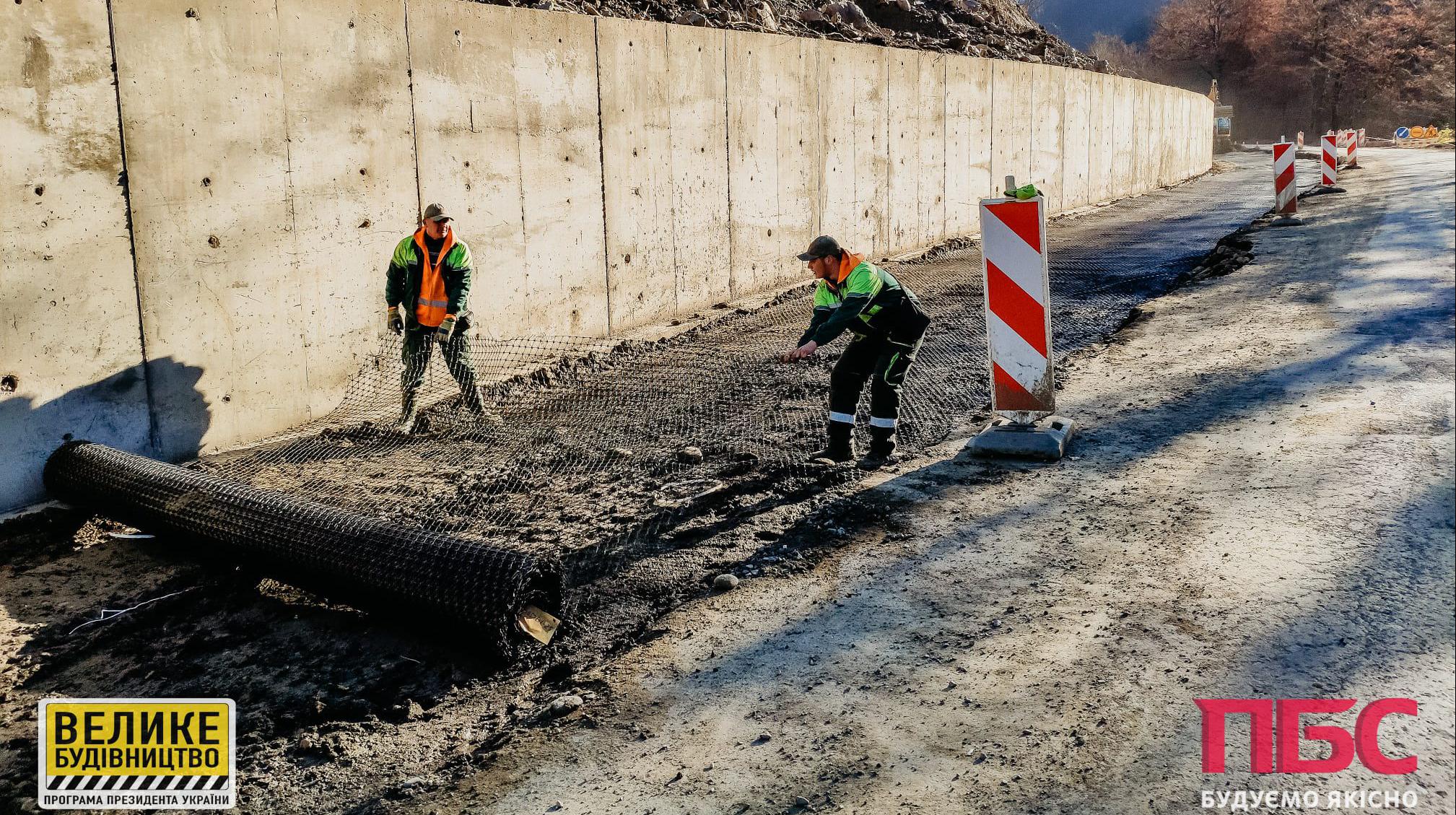 "PBS" is completing the construction of one of Transcarpathia's most lengthy retaining walls. There will be a half-kilometer wall between villages Luh and Dilove in the Kuzii tract, which will not only provide landslide protection, but also allow for road widening.
Right now, our team is putting a geotextile mesh to prevent the structure from weakening. Shortly after we will repair the carriageway. By the way, this is the only section of the road in Rakhiv district that still remains unrepaired.
Retaining wall construction is carried out under the presidential program "The Big Construction".