May 8, 2018
Heavy truck traffic will be limited in the region, for the period of summer heat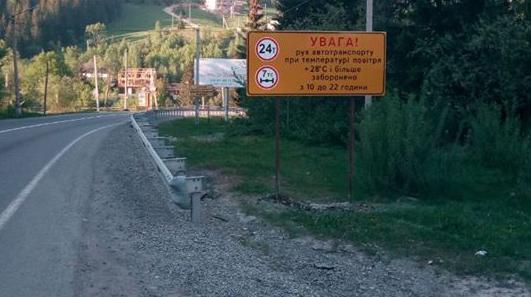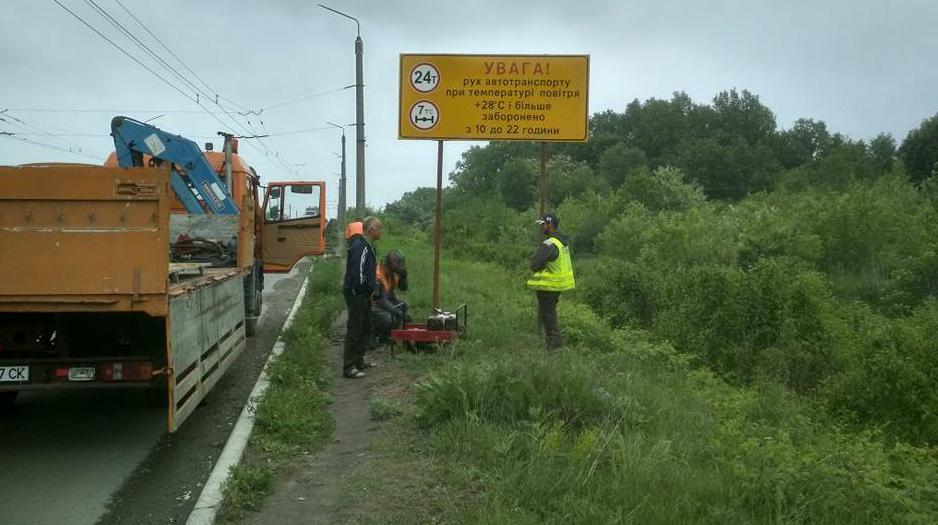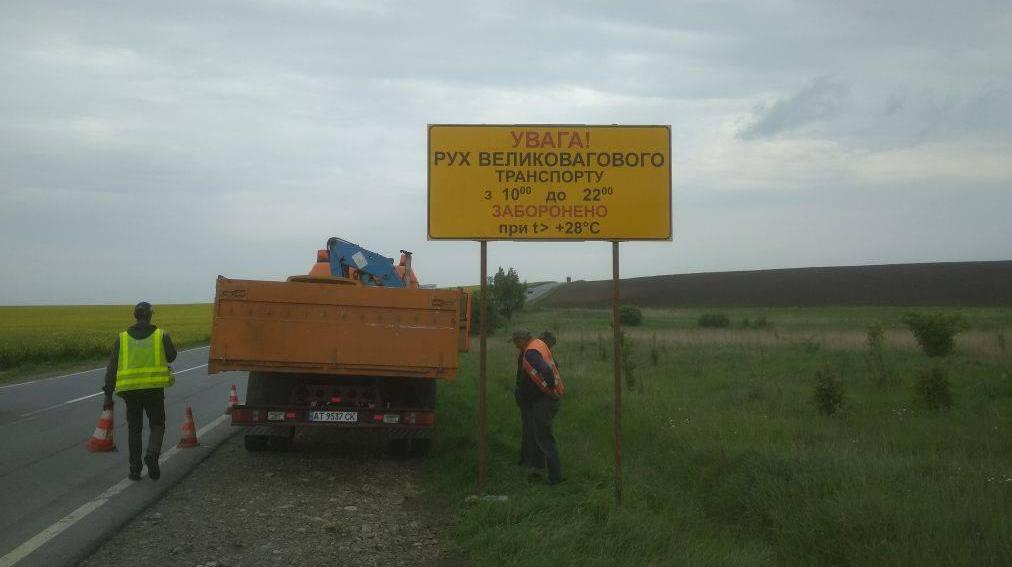 "PBS" installs restriction road signs and information panels to on order to limit the movement of heavy vehicles during summer months. Trucks reaching gross weight of 24+ tons and axle loads of 7+ tons can not travel using public roads, in case the air temperature exceeds 28°C. This is done in order to avoid destruction of road surface materials, as it is hot weather that causes the most damage. The ban itself operates daily during daylight, from 10am up to 10pm.
"Some info panels were already installed. In particular, along the roads roads of national importance H-09 and H-10. We'll also install them along the way of T-09-06 (Ivano-Frankivsk - Nadvirna) and T-09-05 (Delyatyn - Rakovchyk). In general, we have to set up dozens of road signs", - says Mykhaylo Lytvynyuk, deputy director for road maintenance and operation, "PBS" Ltd.
Such panels were installed at the boundaries of the region, transport interchanges and entrances to cities. Truckers often ignore such warnings thus the Police and security officers will increase control measures for the duration of the period.
Typically, heavy vehicles movement restrictions and limitations are introduced during summertime. But as this spring turned out to be quite hot, it was decided to install the signs in early May.