Aug. 20, 2018
Deliatyn: the overbridge has been installed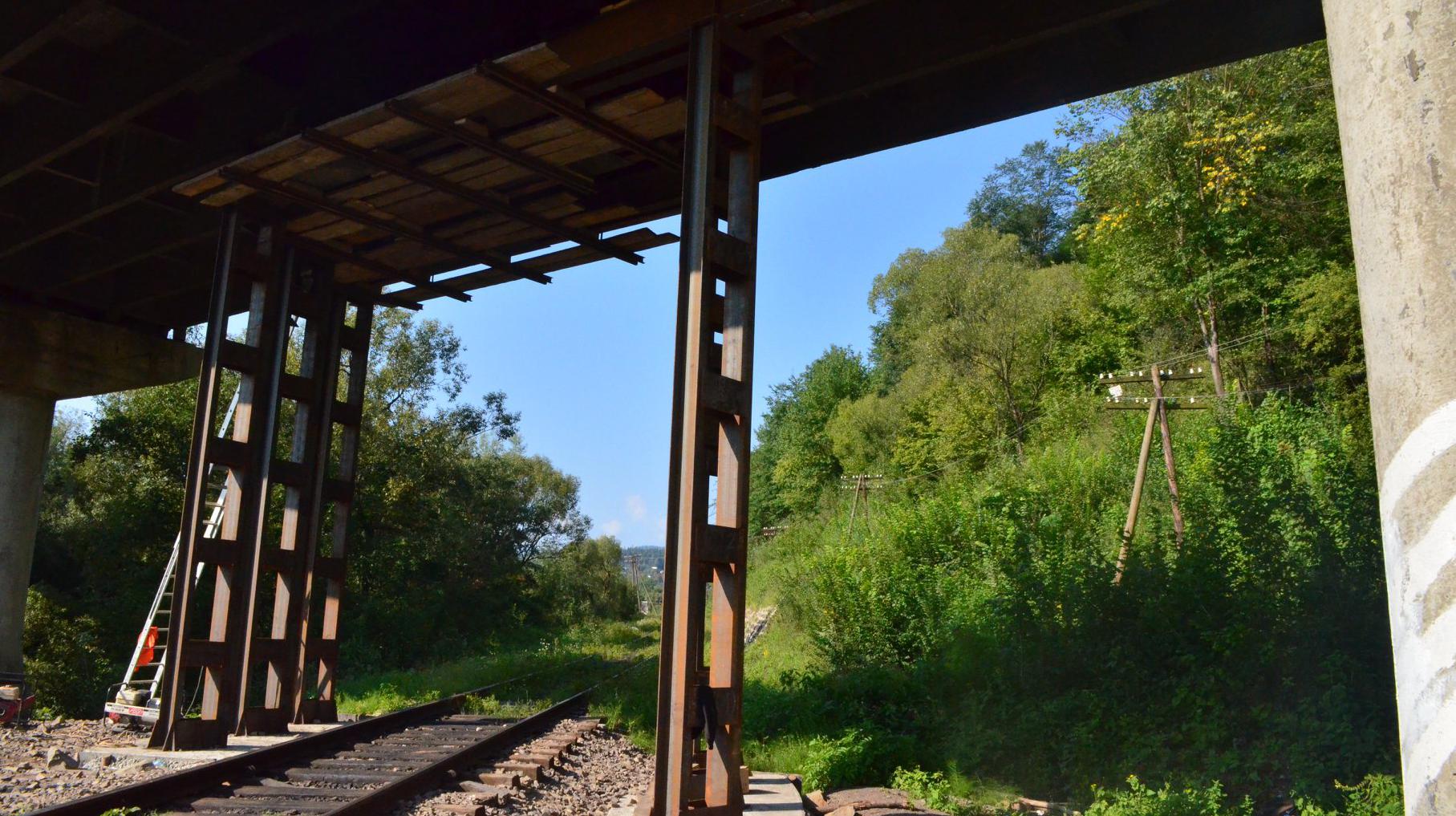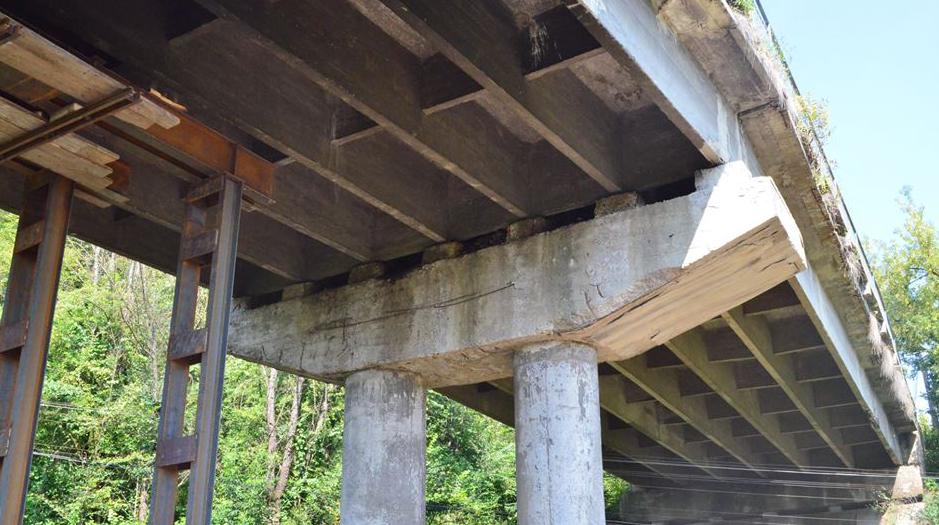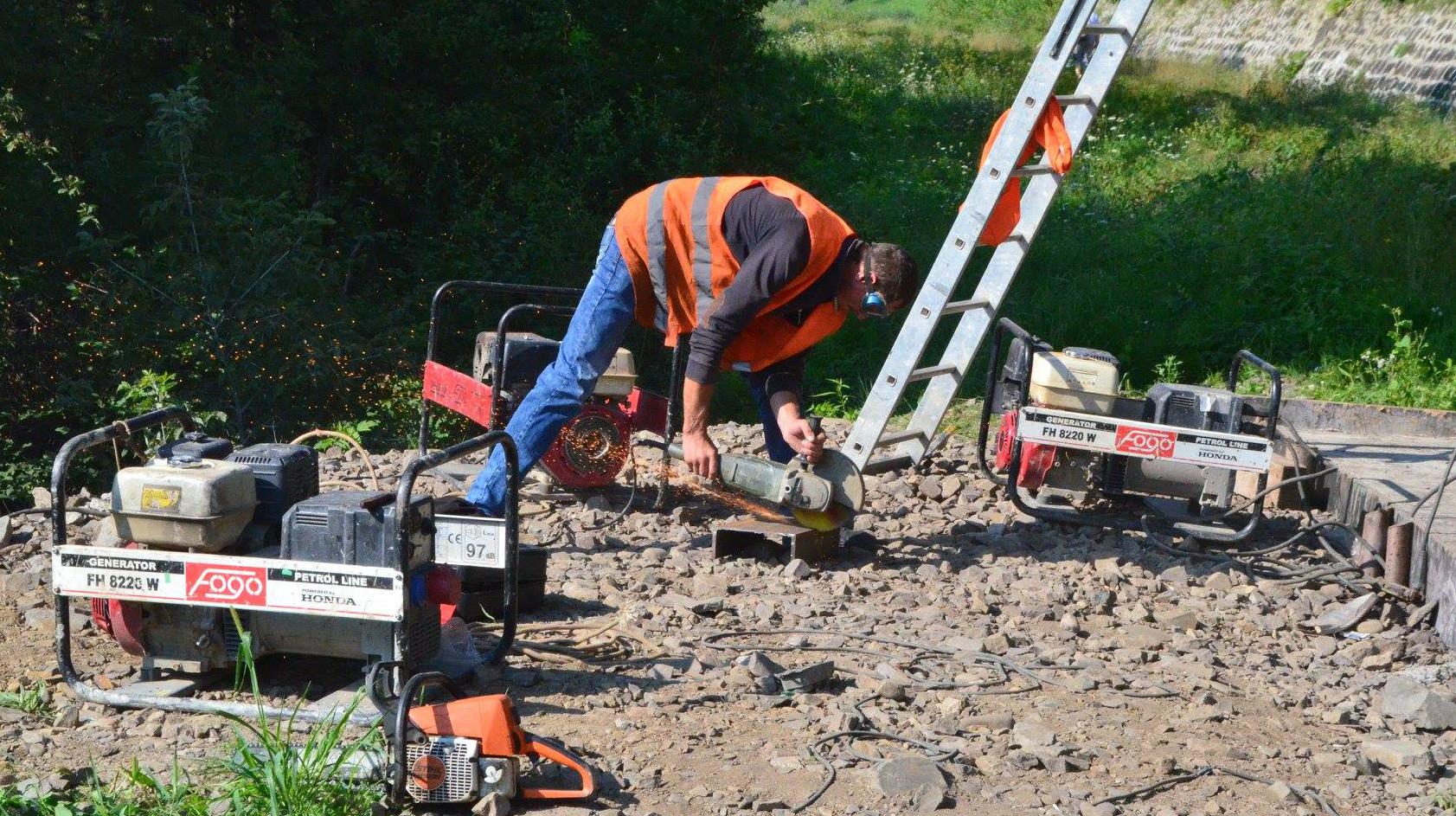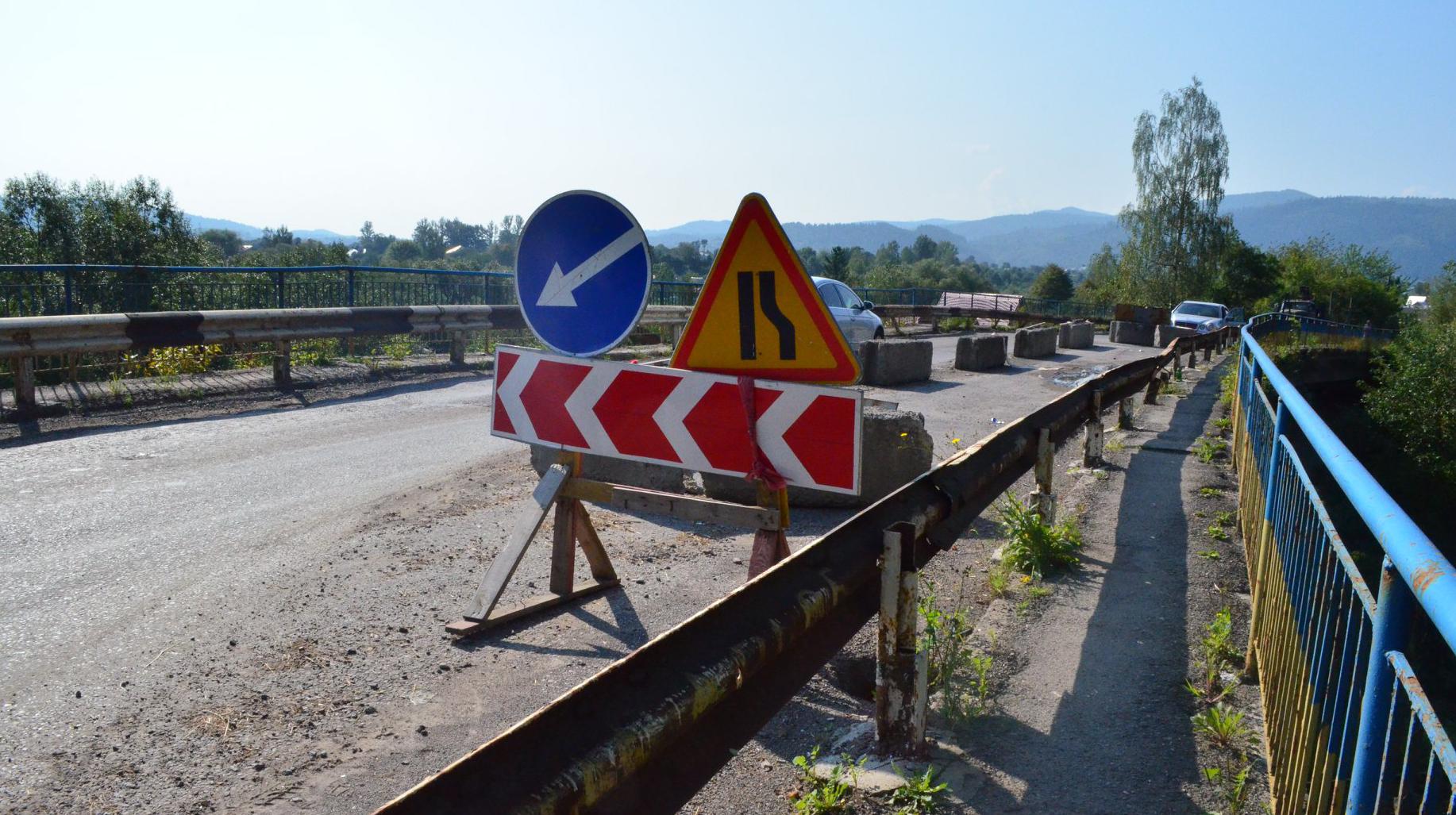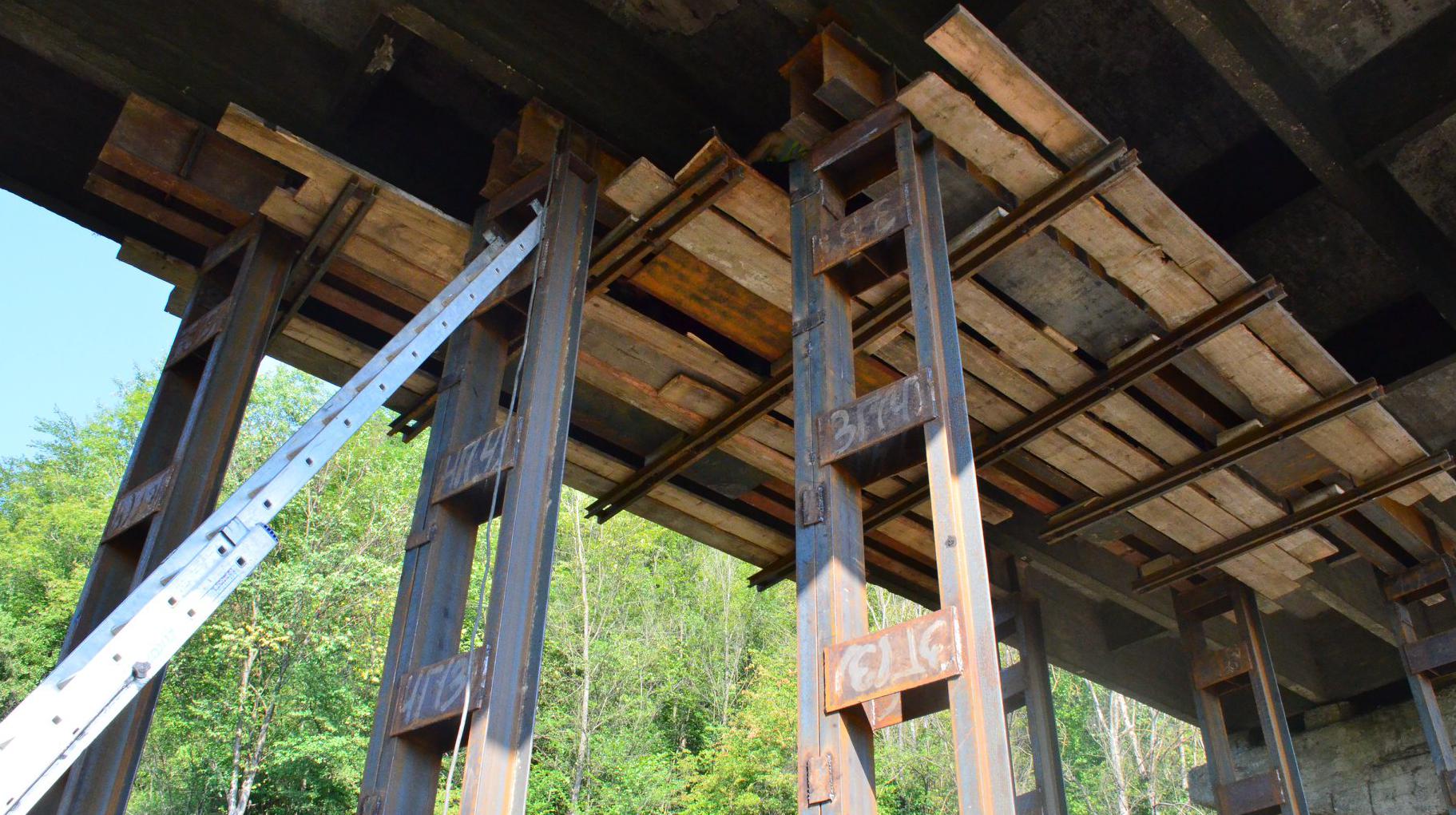 Bridge building process has entered the most complex phase in Deliatyn. On August 20, one of the overbridge sections was successfully raised to the appropriate level.
"Each girder was raised separately with jacks. The desired height ranged from two to five centimeters. We conducted measurements to discover the most optimal height for different parts of the design. Immediately after that we welded special base tables, to support the girders themselves. As soon as we were convinced that the system was stable, the jacks were taken away", - Yurii Pobyushka, master builder at "PBS".
For the duration of the work, vehicle traffic over the bridge was completely shut down. The jams, however, were minor, as our specialists did everything quickly. Respecting safety restrictions, we only allow traffic now through a single lane. As soon as additional repairs and tests are complete, double-lane traffic will resume.
The overbridge in Deliatyn is the most complicated bridge construct in the region. It has special semi-circular shape, forming an arc not only over the river, but also over the railroad track. There are no similar objects in the Carpathian region. The previous bridge was built in the post-war period. It was calculated to withstand a 18-ton load, now, however, the real load is times higher. Heavy trucks cross the bridge, causing damage to it.
"18 tons is the weight of a fully-loaded KAMAZ truck. Back then in Soviet era, the heaviest truck to exist was KRAZ, boasting a load of 12 tons. Right now, however, trucks with a total weight of 50-60 tons cross that bridge. It is clear, the bridge couldn't withstand such an overload, suffering gigantic durability losses. We needed to intervene immediately with the repairs and strengthening", - says Mykhailo Lytvyniuk, head's assistant on operation and maintenance of roads at "PBS".
The metal structure, which is currently supporting the bridge, was developed in cooperation with leading Lviv Polytechnic University specialists. Road Service spokesmen say that next year a major overhaul project for the bridge will be developed, in order to make it more durable and wide.
"The four overbridge segments which have fissures, need to be completely replaced. We weren't ready for such expenses this year, thus that'll be the job for the next one. The bridge itself is still in good condition, there are enought strong supportive pillars. Therefore, we have no need right now to build a new bridge", - Vasyl Budzhak, head of Ivano-Frankivsk regional road service Department.